Volunteer in India: Sustainable agriculture, creative teaching and yoga learning
Jodhpur, State of Rājasthān, India
Volunteer Opportunity posted by CADIP on May 3, 2016
To enroll in the project, click here: http://www.cadip.org/enrol.htm
or give us a call:
USA: 646-657-2900; 310-882-7400; 617-841-0400
Canada: 604-628-7400; 416-943-4900; 514-316-8500
Kundapur is a town situated near the beach on the west coast of Karnataka state, and is very close to the Western Ghats (a mountain ridge). The Western Ghats is India's prime zone for bio-diversity, known for the number of animal and plant species in this region. We have been involved in developing projects in this region for many years and have formed a very strong network of local partners and local volunteers.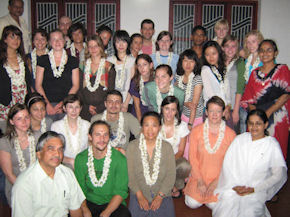 Yoga is a complete science of life that originated in India many thousands of years ago. It is the oldest system of personal development in the world encompassing the entire Body, Mind and Spirit. It is the union between a person's own consciousness and the universal consciousness. The classical techniques of Yoga date back more than 5000 years. The word Yoga means "to join or yoke together," and it brings the body and mind together into one harmonious experience. During the project, the volunteers will learn the basics of Yoga. Every day there will be topics covered by a professional master, which will be practiced by the volunteers.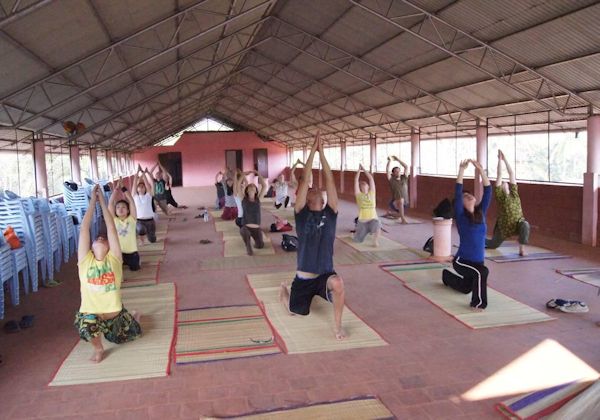 The focus of the project is providing field based learning knowledge on sustainable agriculture and its impact, practicing Yoga and introducing creative learning methods in schools. The group will work with farmers, women groups and schools in different villages in the region.
The volunteers will be engaged in the following activities: • Baseline survey and mapping; • Conservation of natural resources: soil and water conservation, live hedge fencing, fruit and forestry plantation; • Implementation of sustainable agriculture practices: crop cultivation, composting, kitchen garden, medicinal plants cultivation, nursery management; • Maintenance and management: after care, basin making, watering, pruning, protection, etc; • Post-harvest practices: threshing, cleaning; • Documentation of traditional cultivation practices; • Learning the basics of Yoga and practicing Yoga every day; • Teaching basic English in schools, introducing creative learning through art, music, games, etc.; • Promoting Health and Hygiene Awareness; • Promoting Eco friendly practices.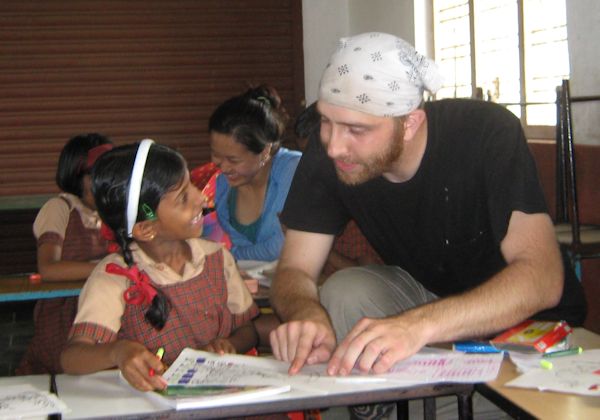 Project dates:
June 6 - June 19, 2016
July 4 - July 17, 2016
August 8 - August 21, 2016
September 12 - September 25, 2016
October 3 - October 16, 2016
November 7 - November 20, 2016
December 5 - December 18, 2016
More information and enrollment: www.cadip.org/volunteer-in-india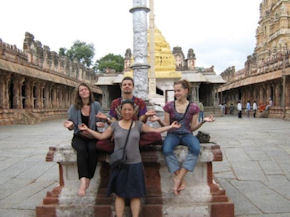 Long-term volunteer projects in India: http://www.cadip.org/volunteering-in-india
Areas of focus:
Environment , Sports and recreation , International relations , Volunteering , Family , International cooperation , Poverty and hunger , Health and medicine , Community development , Education , , , , , , , ,
Jodhpur, State of Rājasthān, India
Duration:

Less than 3 months
International volunteer options:

International volunteers welcome
Thinking about grad school?
Idealist Grad Fairs are coming to a city near you!
Areas of focus:
Environment , Sports and recreation , International relations , Volunteering , Family , International cooperation , Poverty and hunger , Health and medicine , Community development , Education , , , , , , , ,
---