Turtle conservation project in India
Kundapur, State of Karnātaka, India
Volunteer Opportunity posted by CADIP on June 19, 2016
To enroll in the project now, click here: http://www.cadip.org/enrol.htm or give us a call:
USA: 310-882-7400; 646-657-2900; 617-841-0400
Canada: 604-628-7400; 416-943-4900; 514-316-8500
For the last 15 years, the Sea Turtle population has been under threat from fishing and egg predation by locals. Three species of the protected Sea Turtles are nesting on India's West Coast and all of them are endangered species. With an effort to save the life of these endangered species, promote eco-system and addresses environmental issues, volunteers are working along a 60 kilometre stretch of the beach in the south and north of Kundapur, Karnataka. Right now, the work is focused on sea turtle protection and conservation. The work involves surveys, data gathering and analysis, awareness generation amongst the local community and within schools, harbours and fishing communities. You will also be required to build hatcheries and temporary information centres, as well as design and create promotional material.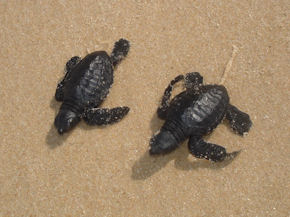 The work requires high degree of motivation, interest and some knowledge in this particular field is useful.
The projects will also focus on raising awareness among the general public, fishermen communities and in the schools about the importance of turtles in the bio-diversity. The volunteers will also be involved in building huts along the beach for the Turtle Information Center.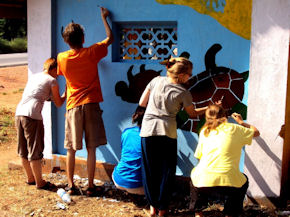 The project is based in Kundapur on the west coast of Karnataka, near the beach, and very close to the Western Ghats (a mountain ridge). The Western Ghats is India's prime zone for bio-diversity, known for the number of animal and plant species in this region.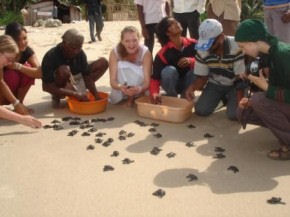 Duration of the project: This project is seasonal and starts in August and runs until February, only for six months. Minimum committment is 1 month. The project starts on the first Monday of every month. More info at: http://www.cadip.org/volunteering-in-india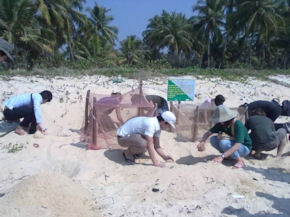 Short-term (2 - 3 weeks) volunteer projects in India: http://www.cadip.org/volunteer-in-india
Wildlife Conservation Programs in other counries: http://www.cadip.org/wildlife
Areas of focus:
Environment , Sports and recreation , International relations , Volunteering , Family , International cooperation , Poverty and hunger , Health and medicine , Community development , Education , , , , , , , ,
Kundapur, State of Karnātaka, India
Duration:

Less than 3 months

Time commitment:

Full time (30-40 hours/week)
International volunteer options:

International volunteers welcome
Thinking about grad school?
Idealist Grad Fairs are coming to a city near you!
Areas of focus:
Environment , Sports and recreation , International relations , Volunteering , Family , International cooperation , Poverty and hunger , Health and medicine , Community development , Education , , , , , , , ,
---