Conservation of Hampi World Heritage Site in India
Hampi, State of Karnātaka, India
Volunteer Opportunity posted by CADIP on May 4, 2016
Raising awareness and promoting the conservation of Hampi World Heritage Site from June 13 to June 26, 2016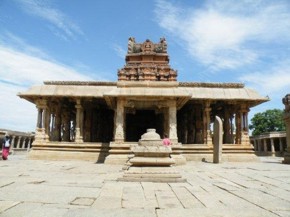 Located in the central part of the state of Karnataka, in the southern part of India, Hampi is definitely one of the most interesting travel destinations on the map of India. It is famous for its ruins belonging to the erstwhile medieval Hindu kingdom of Vijayanagar, now declared a UNESCO World Heritage site. The temples of Hampi, its monolithic sculptures and monuments are breathtaking. The Hindu style of architecture found at Hampi speaks of the splendor of the Vijayanagar Empire.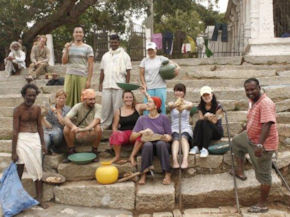 Hampi attracts thousands of tourists and pilgrims every year. Vast stretches of boulder-strewn hills make the backdrop of Hampi unique. Dotted around the hills and valleys are over 500 monuments. Among them are beautiful temples, basement of palaces, remains of aquatic structures, ancient market streets, royal pavilions, bastions, royal platforms, treasury buildings, etc. Hampi is a backpacker's paradise - every monument hides more than what they reveal.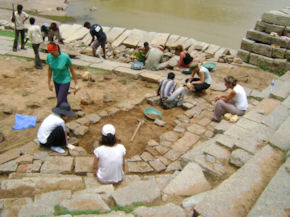 The main objective of the project in Hampi would be to spark interest among the local community by involving children and international volunteers in activities that promote sensitivity and respect towards the World Heritage site in Hampi. The workcamp in Hampi will concentrate on the protection of the cultural heritage and the sites of historical importance and on creating awareness among the locals, school children, tour-guides and tourists.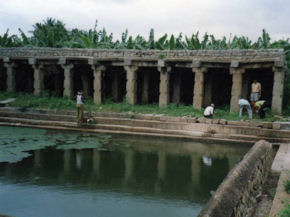 The project's aim is to raise awareness among the school children from in and around Hampi. The international volunteers will organize different activities for the school children within the boundaries of World Heritage Site: - Clean-up activities around the monuments in Hampi, which are most visited by tourists and pilgrims. - Preparation of a nursery: Planting coconut and mango saplings at the nursery. One child will be appointed to look after each sapling. It would be a good activity to involve the local children to plant trees and teach them to look after them till they can survive. - Organizing a Drawing competition for the school children and opening it up to local people by setting up an open gallery. Local authorities, Guide Association, teachers, and other potential local partners will get involved. This would help build partnership for future work. - Awareness Walk/ Street Play with locals – The volunteers and locals will prepare a skit on heritage conservation and environment issues. The Street Play involves imparting of messages on Heritage conservation through acting and miming. The Awareness Walk will be a procession in the main area and we will spread messages on ecology, hygiene and conservation. - Initiate active participation of youth by encouraging school children to become "Young Guardians / Ambassadors" of the Heritage site. To achieve this, we will form a "Heritage Club" in the school.
More information and enrollment: http://www.cadip.org/volunteer-in-india
Long-term projects in India: http://www.cadip.org/volunteering-in-india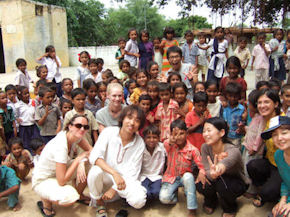 Other volunteer destinations in Asia: Nepal, Indonesia, South Korea, Thailand, Vietnam
Areas of focus:
Environment , Sports and recreation , International relations , Volunteering , Family , International cooperation , Poverty and hunger , Health and medicine , Community development , Education , , , , , , , ,
Hampi, State of Karnātaka, India
Start and end dates:

June 13 - June 26, 2016

Duration:

Less than 3 months

Time commitment:

Full time (30-40 hours/week)

Times of day:

Mornings

Afternoons

Days of week:

Weekdays
International volunteer options:

International volunteers welcome
Thinking about grad school?
Idealist Grad Fairs are coming to a city near you!
Areas of focus:
Environment , Sports and recreation , International relations , Volunteering , Family , International cooperation , Poverty and hunger , Health and medicine , Community development , Education , , , , , , , ,
---