Care for sick children in a hospital in Vietnam
Ho Chi Minh City, Ho Chi Minh City, Vietnam
Volunteer Opportunity posted by CADIP on July 2, 2016
For more information and to complete an application go to: www.cadip.org and click on Join Now! For questions, email us or call 646-657-2900 or 416-943-4900
The Thu Duc General Hospital provides responsive and comprehensive healthcare services to people from Thu Duc District of Ho Chi Minh City. It has an authorized bed capacity of 800 patients and a daily inpatient average of 3,000 patients. It serves an average of 560,000 outpatients per year. There are up to 100 pediatric patients who are in desperate need of regular assistance.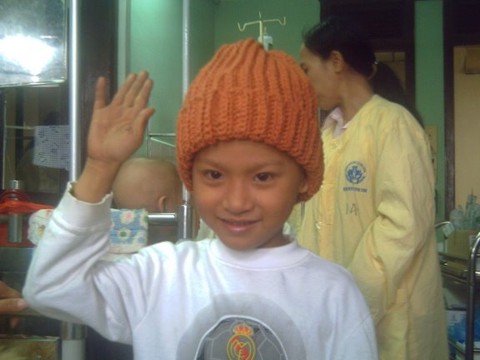 During treatment, the children patients do not have access to formal education and are unable to participate in common leisure activities. The hospital itself is deficient in organizing psychological care activities for them. Pediatric patients have the right to healthy development, both physically and spiritually like anyone else. They also have a desire to communicate, play and receive knowledge. Some children there are quite shy so volunteers need to encourage them to be more confident. Efforts have been made by all doctors and nurses in the hospital to meet the patients' needs though they often fall short.
The volunteers will help re-decorate the walls of the patient room, and turn it into a real kindergarten and an enjoyable environment for children, especially the ones who have to spend years in the hospital. The volunteers will also organize suitable activities (singing, drawing…) for the kids under the supervision of doctors.
Project dates:
July 3 - July 14, 2016
July 17 - July 28, 2016
More information: http://www.cadip.org/volunteer-in-vietnam
Long-term volunteer projects in Vietnam: http://www.cadip.org/volunteering-in-vietnam
Medical and Healthcare Volunteering Abroad: http://www.cadip.org/medical
Other volunteer opportunities: Iceland, India, Indonesia, Bulgaria, Kenya, Mexico, Morocco, Nepal, Canada... www.cadip.org
Areas of focus:
Environment , Sports and recreation , International relations , Volunteering , Family , International cooperation , Poverty and hunger , Health and medicine , Community development , Education , , , , , , , ,
Ho Chi Minh City, Ho Chi Minh City, Vietnam
Start and end dates:

July 3 - July 14, 2016 July 17 - July 28, 2016

Duration:

3 months or longer

Times of day:

Mornings

Afternoons
International volunteer options:

International volunteers welcome
Areas of focus:
Environment , Sports and recreation , International relations , Volunteering , Family , International cooperation , Poverty and hunger , Health and medicine , Community development , Education , , , , , , , ,
---