International initiative for preservation of the historic city center of Morelia - Mexico
Morelia, Estado de Michoacán de Ocampo, Mexico
Volunteer Opportunity posted by CADIP on July 3, 2016
Please visit www.cadip.org for more information.
Call in USA: 646-657-2900; 617-841-0400; 310-882-7400
Call in Canada: 416-943-4900; 514-316-8500; 604-628-7400
This will be the 9th year this project is organized in Morelia City. The aim of the project is to maintain the historic Morelia's downtown declared World Heritage by UNESCO, and to preserve all its splendor and beauty. Morelia is a beautiful colonial city built in "pink stone". It has a really nice weather. Volunteers in past projects helped in different restoration activities and workshops to create awareness about the importance of preserving the World Cultural Heritage. The local host will be happy to have a new group because of the very good memories of past volunteers and the very good results of this project. People in Morelia are very friendly. If you are looking for a project in a very nice city with a lot of culture and history, to do something useful and make new friends, this project is for you!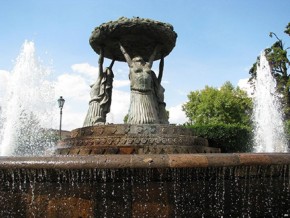 Together with groups of local volunteers, the international volunteers will take part in different activities involving restoration of historical buildings, painting specific parts of the downtown area, as well as maintenance tasks such as restoration of ancient fountains. The local volunteers are looking forward to welcome the international participants to work together on meaningful projects but also to make friends and show them Mexican culture!
Project dates: July 13 - July 26, 2016
Location: Morelia city is located in the center of Mexico. It is very well connected by bus and is located close to big cities such as Mexico city (3 hours), Guadalajara city (3.5 hours), Guanajuato city (2 hours).
For more information, please visit www.cadip.org/volunteer-in-mexico
Heritage restoration and conservation projects: http://www.cadip.org/heritage

CADIP International Volunteer Program: www.cadip.org
Areas of focus:
Environment , Sports and recreation , International relations , Volunteering , Family , International cooperation , Poverty and hunger , Health and medicine , Community development , Education , , , , , , , ,
Morelia, Estado de Michoacán de Ocampo, Mexico
Start and end dates:

July 13 - July 26, 2016

Duration:

Less than 3 months

Time commitment:

Full time (30-40 hours/week)
International volunteer options:

International volunteers welcome
Thinking about grad school?
Idealist Grad Fairs are coming to a city near you!
Areas of focus:
Environment , Sports and recreation , International relations , Volunteering , Family , International cooperation , Poverty and hunger , Health and medicine , Community development , Education , , , , , , , ,
---