Teaching English classes for poor & disadvantaged childrens in Thailand
Thailand, Changwat Khon Kaen, Thailand
Volunteer Opportunity posted by CADIP on June 22, 2016
More information and application: www.cadip.org
Call in USA: 646-657-2900; 617-841-0400; 310-882-7400
Call in Canada: 416-943-4900; 514-316-8500; 604-628-7400
The volunteers will work in a school for disadvantaged and poor children in the countryside of Khon Kaen. The school offers education, food and accommodation to children who have no parents, children from poor families and those from very remote areas. Kids from 7 to 18 years of age can come and stay at the school through primary and high school. Teachers at the school provide not only education, but also care and support for the children.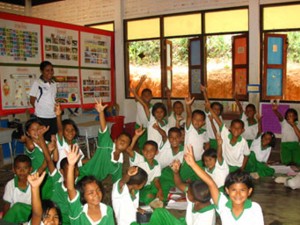 With the help of the volunteers, students will get a chance to learn to speak English. The volunteers will encourage the kids to overcome shyness and get more confident in communicating with foreigners. Learning English is also important for understanding and embracing cultural diversity. With this project, we also hope to bridge the gap in educational opportunities between urban and rural areas.
Volunteers are expected to work as English teachers in the primary and high school. Volunteers are welcome to prepare their own lessons including conversations and games, and share their experience wit the students.
Project dates: December 12 - December 24, 2016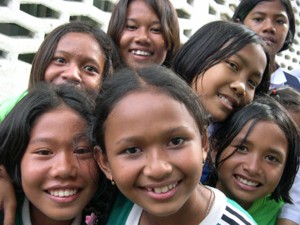 More information and enrollment: http://www.cadip.org/volunteer-in-thailand
Volunteer opportunities in other countries: http:www.cadip.org
Areas of focus:
Environment , Sports and recreation , International relations , Volunteering , Family , International cooperation , Poverty and hunger , Health and medicine , Community development , Education , , , , , , , ,
Thailand, Changwat Khon Kaen, Thailand
Start and end dates:

December 12 - December 24, 2016

Duration:

Less than 3 months
International volunteer options:

International volunteers welcome
Thinking about grad school?
Idealist Grad Fairs are coming to a city near you!
Areas of focus:
Environment , Sports and recreation , International relations , Volunteering , Family , International cooperation , Poverty and hunger , Health and medicine , Community development , Education , , , , , , , ,
---