Farming program in Kenya
Embu, North Eastern Province, Kenya
Volunteer Opportunity posted by CADIP on June 19, 2016
This is a farming program in Embu, Eastern Province & Nakuru, Rift Valley province of Kenya. The aim of the project is to support the rural development of the area and increase income generation opportunities for the community.
The volunteers will be rotating in different farms.
Duration of the project: The program is running from February to November. Minimum stay is 1 month and maximum is 6 months.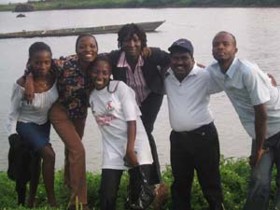 Special requirements: Participants should have a positive attitude, be ready to adopt and enjoy simple living conditions, be flexible and patient. However, specialized skills and expertise (such as agronomy, horticulture, agriculture, environment and background knowledge of giving extension services to farmers and fair trade concept) will be used accordingly.
More information and enrolment: www.cadip.org/volunteering-in-kenya
Organic Farming volunteer programs in other countries: http://www.cadip.org/farming
Areas of focus:
Environment , Sports and recreation , International relations , Volunteering , Family , International cooperation , Poverty and hunger , Health and medicine , Community development , Education , , , , , , , ,
Embu, North Eastern Province, Kenya
Duration:

3 months or longer
International volunteer options:

International volunteers welcome
Areas of focus:
Environment , Sports and recreation , International relations , Volunteering , Family , International cooperation , Poverty and hunger , Health and medicine , Community development , Education , , , , , , , ,
---