Help organize the Inc'Rock Music Festival
Incourt, Walloon Region, Belgium
Volunteer Opportunity posted by CADIP on May 1, 2016
Call in USA: 646-657-2900; 617-841-0400; 310-882-7400
Call in Canada: 416-943-4900; 514-316-8500; 604-628-7400
The Inc'Rock Festival was born in the municipality of Incourt in Wallonia in 2005. The festival has grown over the years, it has gained fame and recognition, and there's more and more people coming every year. This year will be its 11th edition. It will take place from April 28 to May 6, 2016. The event is not to be missed!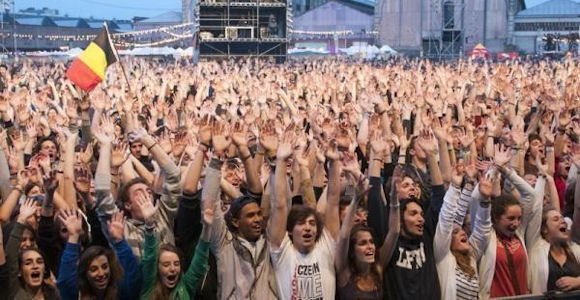 The festival is organized over three days and more than 10,000 visitors are expected to attend. Those will be three days of music on three stages (one outside) with more than 40 concerts, entertainment, and a great atmosphere. There will be rock, urban, hip hop and French music as well as new groups. A predominant place will be given to Wallonia and Brussels artists. World-famous artists will also perform. In addition, a firework show, a VIP area and a camping site will be organized.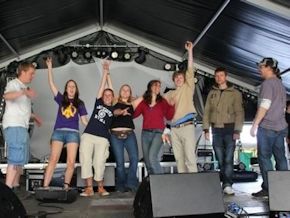 Before the start of the festival, the volunteers will help install the stages, tables, barriers, and so on. During the festival, the volunteers will be able to enjoy the festival and will help behind the bar and serving food. You can also help secure the area in front of the stage. After the festival, the group will clean up the area and help uninstall the stages. You will collect and recycle the garbage and make sure the grounds are left nice and safe.
The volunteers in this project will have the opportunity to discover various sides of the organization of a festival. Volunteers have to be flexible and enthusiastic, and ready to work outside. And most important, you must love music!
Project dates: April 27 - May 4, 2016
For more information, please visit: www.cadip.org/volunteer-in-belgium
Long-term volunteering in Belgium: www.cadip.org/volunteering-in-belgium
Areas of focus:
Environment , Sports and recreation , International relations , Volunteering , Family , International cooperation , Poverty and hunger , Health and medicine , Community development , Education , , , , , , , ,
Incourt, Walloon Region, Belgium
Start and end dates:

April 27 - May 4, 2016

Duration:

Less than 3 months
International volunteer options:

International volunteers welcome
Thinking about grad school?
Idealist Grad Fairs are coming to a city near you!
Areas of focus:
Environment , Sports and recreation , International relations , Volunteering , Family , International cooperation , Poverty and hunger , Health and medicine , Community development , Education , , , , , , , ,
---