Discover Moroccan culture and artisan techniques
Zagora, Région de Souss-Massa-Drâa, Morocco
Volunteer Opportunity posted by CADIP on May 2, 2016
The participants in this project will learn about the Moroccan artisan techniques of making pottery. They will get knowledge about how to make pottery articles, from working and preparing the earth to decorating the articles. This activity doesn't require individual skills but it demands your motivation to overcome the difficulties. All the materials needed for this activity will be provided.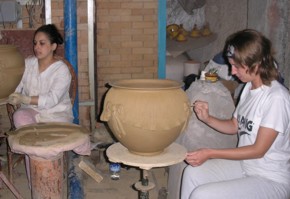 The program is also an opportunity for the participants to explore Moroccan culture in the desert, learn some local dance and music and learn to cook Moroccan dishes. Cultural visits will be organised to places in South Morocco (oasis, desert, mountain, kasbah, river). An excursion to the Sahara Desert will be also organised in the end of December for the volunteers to celebrate the New Year in the Desert. The volunteers will have the opportunity to ride camels and listen nomadic music. The volunteers will also attend an Arabic language workshop. Cultural exchange is an important part of the project, and volunteers will be invited to present their countries and cultures.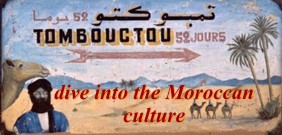 Language: English or French
Location: Zagora is a beautiful town in the south of Morocco, near the Algerian border. It is well known for its large desert and oasis. Zagora is about 700 km from Rabat, about 250 km south of Ouarzazate and 400 km from Marrakech.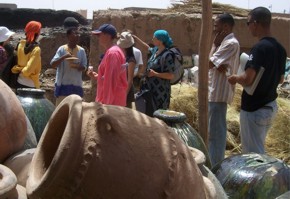 Find out more about this and other volunteer opportunities in Morocco at: www.cadip.org/volunteer-in-morocco
Areas of focus:
Environment , Sports and recreation , International relations , Volunteering , Family , International cooperation , Poverty and hunger , Health and medicine , Community development , Education , , , , , , , ,
Zagora, Région de Souss-Massa-Drâa, Morocco
Start and end dates:

December 26, 2016 - January 2, 2017

Duration:

Less than 3 months
International volunteer options:

International volunteers welcome
Thinking about grad school?
Idealist Grad Fairs are coming to a city near you!
Areas of focus:
Environment , Sports and recreation , International relations , Volunteering , Family , International cooperation , Poverty and hunger , Health and medicine , Community development , Education , , , , , , , ,
---