Regional Director
Milwaukee, WI, US
Gary, IN, US
Waterloo, IA, US
see 6 more...
Iowa City, IA, US
Rockford, IL, US
Chicago, IL, US
Davenport, IA, US
Bloomington, IN, US
Madison, WI, US
Volunteer Opportunity posted by The Borgen Project on May 3, 2016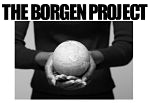 The Borgen Project is an innovative, national campaign that is working to make poverty a focus of U.S. foreign policy.
Location: Nationwide (Telecommute Volunteer Role)
Salary: Unpaid
Duration: 6-months
Hours: 4-6 hours per week
Regional Directors operate independently from home and maintain contact with The Borgen Project's Seattle office.
KEY RESPONSIBILITIES:
Meet with local congressional leaders and lobby for legislation that improves living conditions for those living on less than $1 per day.
Mobilize people in your community to contact their congressional leaders to support poverty reduction legislation.
Manage and implement fundraising campaigns.
Build a network of people engaged in the cause.
Attend The Borgen Project's national conference call every Monday evening.
Serve as The Borgen Project's ambassador in your city.
QUALIFICATIONS:
Basic understanding of U.S. Politics and international development.
Strong team player that loves to bring new ideas to the table.
Excellent overall communication skills: oral, written, presentation.
This volunteer opportunity can be performed from a remote location.

Chicago, IL, US
Rockford, IL, US
Gary, IN, US
Milwaukee, WI, US
Madison, WI, US
Davenport, IA, US
Waterloo, IA, US
Iowa City, IA, US
Bloomington, IN, US
Duration:

3 months or longer

Time commitment:

Occasional (weekly or monthly)

Schedule:

Flexible schedule
Appropriate for:

Families
International volunteer options:

International volunteers welcome
Thinking about grad school?
Idealist Grad Fairs are coming to a city near you!
---