Merry Christmas for disadvantaged Vietnamese kids in Hanoi
Hanoi, Thành Phố Hà Nội, Vietnam
Volunteer Opportunity posted by CADIP on June 20, 2016
Christmas is a famous holiday in many countries in the world. Families are always happy to celebrate this holiday which brings hope and strengthens relationships. Although not listed as an official Vietnamese holiday, Christmas is celebrated in Vietnam since the country was part of the French Empire and there are still French influences in the Christmas traditions.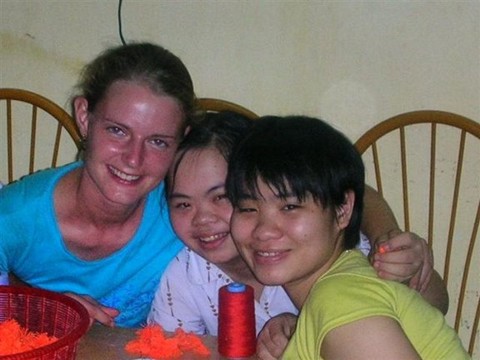 The international volunteers in this project will "bring" Santa Clause to orphans and disabled children, hospital patients, homeless and the poor, to share the holiday spirit and to help them build up their dreams. The volunteers will prepare performances and organize games and leisure activities for the children. The group will also make and hand out gifts to the kids, will put up decoration and take part in fundraising activities.
Project dates: December 19 - December 26, 2016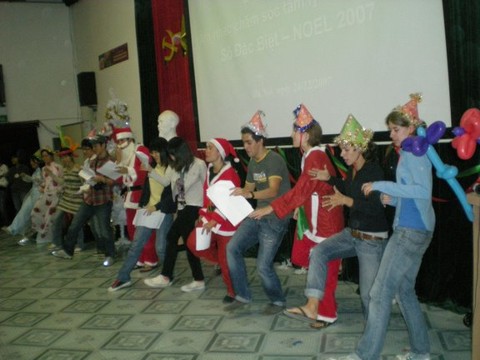 Leisure activities: Hanoi is the capital of Vietnam with its ancient and modern features. You can enjoy Hanoi with its many museums and parks or just take a walk in the old square. Beautiful spots nearby are Halong Bay, Ba Vi, Mai Chau, Tam Coc ... Hai Duong is another big city 60 km far from Hanoi, Ha Long Bay is at about 180 km.
Language: English
Location: Hanoi, the capital of Vietnam.
For more information and enrollment, please go to: http://www.cadip.org/volunteer-in-vietnam or give us a call: 646-657-2900; 310-882-7400; 617-841-0400
CADIP International Volunteer Programs: www.cadip.org
Areas of focus:
Environment , Sports and recreation , International relations , Volunteering , Family , International cooperation , Poverty and hunger , Health and medicine , Community development , Education , , , , , , , ,
Hanoi, Thành Phố Hà Nội, Vietnam
Start and end dates:

December 19 - December 26, 2016

Duration:

Less than 3 months
International volunteer options:

International volunteers welcome
Thinking about grad school?
Idealist Grad Fairs are coming to a city near you!
Areas of focus:
Environment , Sports and recreation , International relations , Volunteering , Family , International cooperation , Poverty and hunger , Health and medicine , Community development , Education , , , , , , , ,
---