Renovating a volunteer center and Aurora Hunting in the East of Iceland
Eskifjordur, East, Iceland
Volunteer Opportunity posted by CADIP on April 28, 2016
Enrollment and other similar volunteer projects: http://www.cadip.org
USA: 646-657-2900; 617-841-0400; 310-882-7400
Canada: 416-943-4900; 514-316-8500; 604-628-7400; 780-638-2500
In this project, volunteers will develop different tasks related to the renovation and maintenance of a volunteer center in the East of Iceland. The work will depend on each volunteer's skills and knowledge and will focus on tasks such as painting, cleaning, fixing small things and basic carpentry and construction. This project is very important for the future volunteer programs in the East.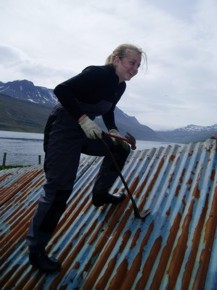 In addition to this work, winter time means Aurora Hunting in Iceland. If you like photography, the Northern Lights and sharing an amazing time with friends from all over the world, this project is perfect for you. We will be checking out regularly during the nights if Aurora is happening and we will prepare ourselves for taking photos of this amazing and unique phenomenon. It is very important to have your cameras with you (only cameras that work in long exposure will catch those lights) so don't forget your tripod and camera. A laptop could be very useful as well. We will be able to offer you a small night scenery photography workshop.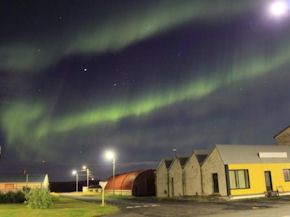 We will also concentrate on intercultural learning and exchange. Every evening, a different country will cook for the rest of the group and will be in charge of presenting their country and culture in a non formal way. It could be a presentation, games, theater or however you would like to show it. Therefore we recommend you to bring food, photos or whatever you think is important and nice for the international evenings.
This project is a way to enjoy an amazing time in Iceland with other international volunteers and to have an incredible experience where participants share their knowledge with each other while they are exploring creativity, environmental issues and intercultural learning. If the weather conditions are good, we could also do a little bit of environmental work.
Special requirements: Visual arts skills will be considered in the selection process.
Project dates:
October 27 - November 6, 2016
November 6 - November 17, 2016
November 17 - November 29, 2016
November 29 - December 9, 2016
December 9 - December 20, 2016
For more information and enrollment, please go to: http://www.cadip.org/volunteer-in-iceland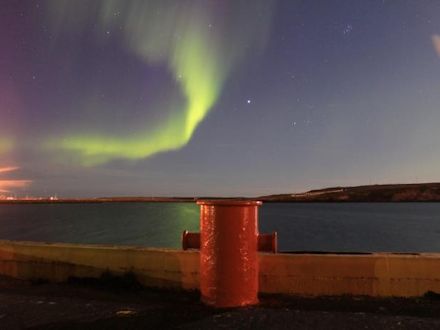 CADIP International Volunteer Program: www.cadip.org
Canada, Iceland, Belgium, Bulgaria, Ecuador, Kenya, India, Bolivia, Botswana, South Korea, Mexico, Uganda, Peru, Vietnam, Nepal, Thailand, Togo, Turkey, Zambia . . .
Areas of focus:
Environment , Sports and recreation , International relations , Volunteering , Family , International cooperation , Poverty and hunger , Health and medicine , Community development , Education , , , , , , , ,
Eskifjordur, East, Iceland
Duration:

Less than 3 months
International volunteer options:

International volunteers welcome
Areas of focus:
Environment , Sports and recreation , International relations , Volunteering , Family , International cooperation , Poverty and hunger , Health and medicine , Community development , Education , , , , , , , ,
---