Heritage conservation and awareness campaign in the ancient Mahabalipuram in India
Māmallapuram, State of Tamil Nādu, India
Volunteer Opportunity posted by CADIP on May 4, 2016
Mahabalipuram, also known as Mamallapuram, is an ancient historic town famous for its stone carvings and cave temples. It was a bustling sea port - ancient Indian traders who went to countries of south-east Asia sailed from the sea port of Mahablipuram.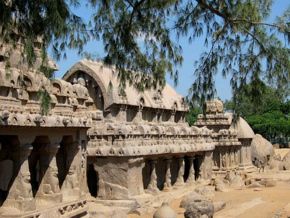 The structures here, mostly carved straight out of granite, are among the oldest existing examples of Dravidian (South Indian) architecture. Mahabalipuram was declared a UNESCO World Heritage site in 1984.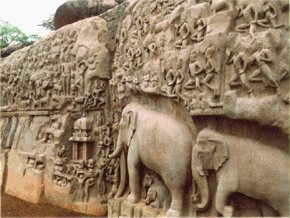 The main objective of the project in Mahabalipuram is to spark interest among the local community by involving children and international volunteers in activities that promote sensitivity and respect towards the World Heritage site. The workcamp in Mahabalipuram will focus on the protection of the cultural heritage and the sites of historical importance and on creating awareness among the locals, school children, tour-guides and tourists.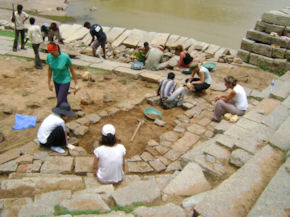 The international volunteers will organize activities for school children within the boundaries of the World Heritage Site:
Clean-up activities around the monuments in Mahabalipuram, which are most visited by tourists.
Preparation of a nursery: Planting saplings at the nursery. One child will be appointed to look after each sapling. It would be a good activity to involve the local children in tree planting and teach them to look after the young trees till they can survive.
Organizing a Drawing competition for the school children and opening it up to the local people by setting up an open gallery. Local authorities, Tour Guide Association, teachers, and other potential local partners will get involved. This would help build partnerships for future work.
Awareness Walk and Street Play with locals: The volunteers and locals will prepare a skit on heritage conservation and environment issues. The Street Play involves imparting messages on Heritage conservation through acting and miming. The Awareness Walk will be a procession in the main area and we will spread messages on ecology, hygiene and conservation.
Initiate active participation of youth by encouraging school children to become "Young Guardians / Ambassadors" of the Heritage site. To achieve this, we will form a "Heritage Club" in the school.
Project dates: July 11 - July 24, 2016
More information and enrollment: http://www.cadip.org/volunteer-in-india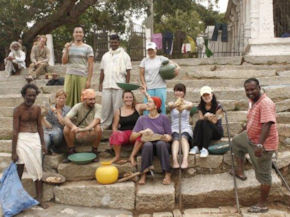 Other volunteer destinations in Asia: Nepal, Indonesia, South Korea, Thailand, Vietnam
Areas of focus:
Environment , Sports and recreation , International relations , Volunteering , Family , International cooperation , Poverty and hunger , Health and medicine , Community development , Education , , , , , , , ,
Māmallapuram, State of Tamil Nādu, India
Start and end dates:

July 11 - July 24, 2016

Duration:

Less than 3 months

Time commitment:

Full time (30-40 hours/week)

Times of day:

Mornings

Afternoons

Days of week:

Weekdays
International volunteer options:

International volunteers welcome
Thinking about grad school?
Idealist Grad Fairs are coming to a city near you!
Areas of focus:
Environment , Sports and recreation , International relations , Volunteering , Family , International cooperation , Poverty and hunger , Health and medicine , Community development , Education , , , , , , , ,
---