Volunteer in Mongolia: Help running a summer camp for children
Altanbulag, Ulaanbaatar Hot, Mongolia
Volunteer Opportunity posted by CADIP on July 1, 2016
Enrollment and other volunteer projects: www.cadip.org
Call in USA: 646-657-2900; 617-841-0400; 310-882-7400
Call in Canada: 416-943-4900; 514-316-8500; 604-628-7400; 780-638-2500
Volunteers in this project will help running a summer camp for children from Altanbulag district. The volunteers will help take care of the kids and will organize different activities for them. This may involve singing, dancing, drawing, cultural activities, playing games, sports, etc. The group will also help with some construction work to improve the children's camp. Also, some actions may be organized aimed at raising awareness about forest protection.
Project dates:
July 19 - August 1, 2016
August 1 - August 14, 2016
August 14 - August 27, 2016
Location: Altanbulag in northern Mongolia. It is a beautiful hilly and green steppe area.
More information and enrollment: www.cadip.org/volunteer-in-mongolia
Volunteer in orphanages in: Bulgaria, India, Nepal, Kenya, Ecuador, Peru, Vietnam, Morocco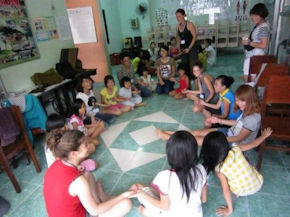 Areas of focus:
Environment , Sports and recreation , International relations , Volunteering , Family , International cooperation , Poverty and hunger , Health and medicine , Community development , Education , , , , , , , ,
Altanbulag, Ulaanbaatar Hot, Mongolia
Start and end dates:

July - August 2016

Duration:

Less than 3 months
International volunteer options:

International volunteers welcome
Thinking about grad school?
Idealist Grad Fairs are coming to a city near you!
Areas of focus:
Environment , Sports and recreation , International relations , Volunteering , Family , International cooperation , Poverty and hunger , Health and medicine , Community development , Education , , , , , , , ,
---