Warm Christmas for underprivileged children in South Vietnam
Ho Chi Minh City, Ho Chi Minh City, Vietnam
Volunteer Opportunity posted by CADIP on April 28, 2016
Please visit www.cadip.org for more information.
Call in USA: 646-657-2900; 617-841-0400; 310-882-7400
Call in Canada: 416-943-4900; 514-316-8500; 604-628-7400; 780-638-2500
Christmas is a famous holiday in many countries in the world. Families are always happy to celebrate this holiday which brings hope and strengthens relationships. In Vietnam, there are still a lot of disadvantaged children, disabled children and orphans as well as disadvantaged elderly people who don't have families to support them.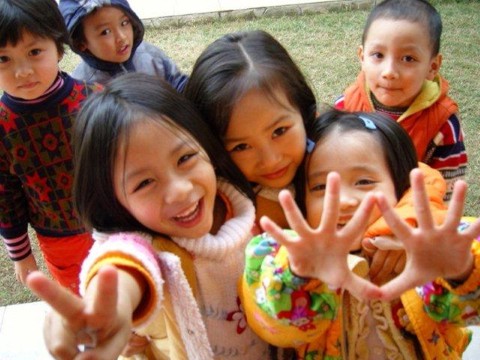 With the help of international volunteers, we will try to "bring" Santa Clause to the disadvantaged children in Ho Chi Minh City (orphans, disabled, hospital patients, the homeless and the poor) to share and to build up their dream. Children can be born in different situation but they need to live in an equal environment and we are here to create that environment.
Volunteers will carry out performances, will do decoration, will organize games, drawing, gifts and fundraising, etc...
Project language: English
Project dates: December 18 - December 26, 2016
Project details and application: www.cadip.org/volunteer-in-vietnam
Areas of focus:
Environment , Sports and recreation , International relations , Volunteering , Family , International cooperation , Poverty and hunger , Health and medicine , Community development , Education , , , , , , , ,
Ho Chi Minh City, Ho Chi Minh City, Vietnam
Start and end dates:

December 18 - December 26, 2016

Duration:

Less than 3 months
International volunteer options:

International volunteers welcome
Areas of focus:
Environment , Sports and recreation , International relations , Volunteering , Family , International cooperation , Poverty and hunger , Health and medicine , Community development , Education , , , , , , , ,
---