Community upliftment program in war affected Luweero District,Uganda
Luweero, Central Region, Uganda
Volunteer Opportunity posted by CADIP on April 28, 2016
The volunteers in this project will work with communities in Luwero District which are still recovering from the 5 year Ugandan Bush War (also known as the Luwero War or the Resistance War) waged between 1981 and 1986. We will support the efforts of local organisations promoting social protection and helping the communities of Luwero to improve their livelihood. Self-motivated volunteers with a strong interest in sustainable agriculture, nutrition education and food access are needed.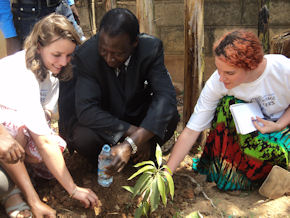 The volunteers will organize an outreach program in the communities and assist with the local government's programming in education and agriculture. They will teach children, provide child care, guidance and counselling, and encourage skills development. The group will help arrange and take care of some school gardens. The volunteers will also visit local farms, educate locals about agriculture, raise environmental awareness and promote education in the communities.
Duration of the project: 1 to 12 months. The program is running throughout the year.
Location: The project takes place in Luweero District, in the Central region, an hour drive from Kampala.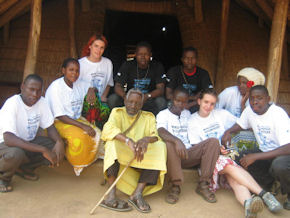 Find out more about this and other volunteer opportunities in Uganda at: http://www.cadip.org/volunteering-in-uganda
Affordable Volunteering Abroad: http://www.cadip.org
Areas of focus:
Environment , Sports and recreation , International relations , Volunteering , Family , International cooperation , Poverty and hunger , Health and medicine , Community development , Education , , , , , , , ,
Luweero, Central Region, Uganda
Duration:

3 months or longer

Time commitment:

Full time (30-40 hours/week)

Times of day:

Mornings

Afternoons

Days of week:

Weekdays
International volunteer options:

International volunteers welcome
Thinking about grad school?
Idealist Grad Fairs are coming to a city near you!
Areas of focus:
Environment , Sports and recreation , International relations , Volunteering , Family , International cooperation , Poverty and hunger , Health and medicine , Community development , Education , , , , , , , ,
---