Developing an eco-farm and training center in Mongolia
Buhung, Ulaanbaatar Hot, Mongolia
Volunteer Opportunity posted by CADIP on July 5, 2016
Enrollment and other volunteer projects: www.cadip.org
Call in USA: 646-657-2900; 617-841-0400; 310-882-7400
Call in Canada: 416-943-4900; 514-316-8500; 604-628-7400; 780-638-2500
Since 2000, volunteers from all over the world have been participating in summer programs designed to improve an orphanage's vegetable farm at Buhug River. During the last years, we focused more on improving the facilities for kids and volunteers, and not much on the farming methods. The way it's done at the moment, farming and cultivating is not really productive and eco-friendly. Farmers in the area also face the same challenges. Despite the hard work farmers and children put in, the crop yields are low.
The aim of this project is to develop the farm as a training center for eco-farming, where local people and children can learn basic but important eco-farming methods and practices. The goal is to achieve the biggest harvest with the most effective methods for using the limited land. Volunteers will work in the vegetable eco-farm and develop the eco-farming training center. Vegetables from the eco-farm will be donated to the orphanage and local families.
Volunteers' main tasks are removing weeds in the field, working in the greenhouse, making water canals for the farm, making compost, preparing study materials for the children and locals, etc.
Study theme: Eco-farming methods and know-how from other countries. The future of the orphanage and the volunteer movement in Mongolia.
Project dates:
July 10 - July 23, 2016
July 23 - August 4, 2016
August 5 - August 18, 2016
August 18 - August 31, 2016
Location: Buhug is 45 km from Ulaanbaatar. The site is just unbelievably beautiful, typical Mongolian plain.
More information and enrollment: www.cadip.org/volunteer-in-mongolia
Volunteer in orphanages in: Bulgaria, India, Nepal, Kenya, Ecuador, Peru, Vietnam, Morocco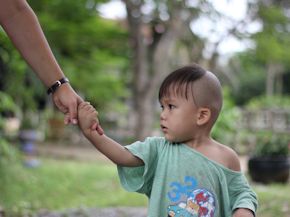 Areas of focus:
Environment , Sports and recreation , International relations , Volunteering , Family , International cooperation , Poverty and hunger , Health and medicine , Community development , Education , , , , , , , ,
Buhung, Ulaanbaatar Hot, Mongolia
Start and end dates:

June - August 2016

Duration:

Less than 3 months
International volunteer options:

International volunteers welcome
Areas of focus:
Environment , Sports and recreation , International relations , Volunteering , Family , International cooperation , Poverty and hunger , Health and medicine , Community development , Education , , , , , , , ,
---