Volunteer in Mexico: Promoting universal values in schools in Veracruz
Coatzacoalcos, Estado de Veracruz-Llave, Mexico
Volunteer Opportunity posted by CADIP on May 7, 2016
To enroll in the project go to http://www.cadip.org/enrol.htm or give us a call:
USA: 646-657-2900; 617-841-0400; 310-882-7400
Canada: 416-943-4900; 514-316-8500; 604-628-7400
The people from Coatzacoalcos are very excited to welcome volunteers to join efforts and organize a campaign to promote values with residents, student community, local media and public charities. The aim of this project is to unite efforts and to sensitize the general public on issues of sustainability, values, gender equality and promote community service, to achieve a change of consciousness in people participating in the project, and also receive information from the working teams of volunteers to generate positive attitudes and promote the care for our planet.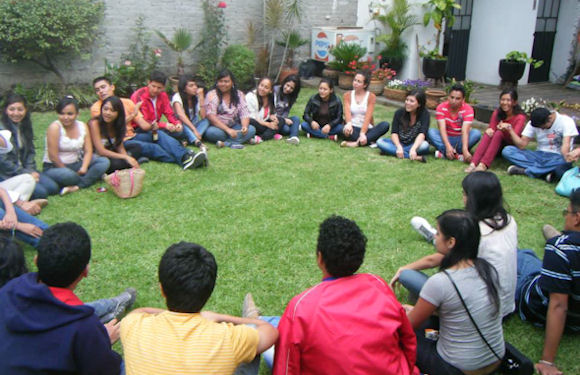 Based in a local university in Coatzacoalcos, volunteers will develop various activities such as: promoting and encouraging gender equality workshops among the students; producing a promotional video for the campaign to spread the message among the community; visiting schools, nursing homes, animal protection associations among others to promote universal values among local residents and students; spreading the campaign's message in the local media; participating in reforestation, recycling and talks on environmental protection; visiting nearby beaches and organizing a multicultural party.
Language: The official language of the project is English. Some Spanish would be appreciated.
Location: Coatzacoalcos lies within the Olmec heartland. Excavations in 2008 for a tunnel underneath the Coatzacoalcos River indicate a substantial pre-Hispanic population. By the time of the Spanish arrival the area was under Mayan influence. The San Martín Tuxlta is an active volcano lying northwest of Coatzcoalcos in the Sierra de los Tuxtlas.
Project dates: September 7 - September 20, 2016
To find out more, please visit: www.cadip.org/volunteer-in-mexico
For programs in other countries check out: www.cadip.org
Areas of focus:
Environment , Sports and recreation , International relations , Volunteering , Family , International cooperation , Poverty and hunger , Health and medicine , Community development , Education , , , , , , , ,
Coatzacoalcos, Estado de Veracruz-Llave, Mexico
Start and end dates:

September 7 - September 20, 2016

Duration:

Less than 3 months
International volunteer options:

International volunteers welcome
Thinking about grad school?
Idealist Grad Fairs are coming to a city near you!
Areas of focus:
Environment , Sports and recreation , International relations , Volunteering , Family , International cooperation , Poverty and hunger , Health and medicine , Community development , Education , , , , , , , ,
---