Traditional farming in South Iceland
Mýrdalshreppur, South, Iceland
Volunteer Opportunity posted by CADIP on June 21, 2016
To enroll in the project, click here: http://www.cadip.org/enrol.htm
or give us a call: USA: 646-657-2900; 310-882-7400; 617-841-0400
Canada: 604-628-7400; 416-943-4900; 514-316-8500
The volunteers in this project will have the unique opportunity to get to know and explore the traditional Icelandic dairy and vegetable/carrots farming. Our host cultivates carrots, has cows and runs a tourist accommodation.
The main tasks in this project will mainly be connected with the carrots cultivation. Volunteers will be working in the fields, covering the garden beds with plastic wraps. There will be some cleaning tasks too, for instance cleaning the garden beds and beautifying the area around. Those who are interested in farm animals are invited to take a look at the cows in the stalls, assist in milking them if interested or just tending to them in general.
Iceland is highly dependent on imports for its fruit and vegetable consumption. Only about 1% of the total land area is under arable cultivation. The cool climate and restricted growing season only allow for the cultivation of food crops such as carrots, potatoes, turnips, cabbage, and cauliflower.
Project dates:
July 20 - August 3, 2016
August 17 - August 31, 2016
More info and other volunteer opportunities in Iceland you will find at: http://www.cadip.org/volunteer-in-iceland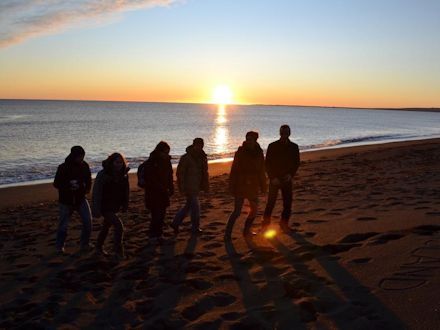 CADIP Volunteering Worldwide: www.cadip.org
Areas of focus:
Environment , Sports and recreation , International relations , Volunteering , Family , International cooperation , Poverty and hunger , Health and medicine , Community development , Education , , , , , , , ,
Mýrdalshreppur, South, Iceland
Start and end dates:

July 20 - August 3, 2016 August 17 - August 31, 2016

Duration:

Less than 3 months
International volunteer options:

International volunteers welcome
Areas of focus:
Environment , Sports and recreation , International relations , Volunteering , Family , International cooperation , Poverty and hunger , Health and medicine , Community development , Education , , , , , , , ,
---