Volunteer in Morocco while exploring Moroccan culture and trekking in the High Atlas Mountains
Marrakech & the High Atlas, Marrakech-Tensift-Al Haouz, Morocco
Volunteer Opportunity posted by CADIP on April 27, 2016
To enroll in the project now, click here: http://www.cadip.org/enrol.htm
or give us a call: USA: 310-882-7400; 617-841-0400
Canada: 604-628-7400; 416-943-4900; 514-316-8500
This trekking and intercultural exchange program provides a unique opportunity for discovering the former imperial city of Marrakech, trekking in the High Atlas mountains and doing solidarity work with the local population in the mountains.
In the beginning, the participants will arrive in Marrakech. They will spend three days learning about this very nice city. The second week will be reserved for visiting different sites in Marrakech, trekking Mount Toubkal in the High Atlas Mountain, and doing some social volunteering. The work with local population in the mountains may include school renovation, playing with kids, cleaning a water stream, distribution of clothes or other necessities such as books, educational materials, food, etc.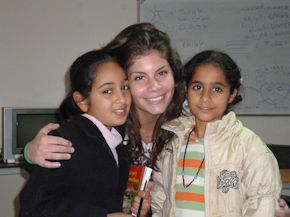 Project dates:
May 15 - May 26, 2016
June 15 - June 26, 2016
July 15 - July 26, 2016
August 15 - August 26, 2016
September 15 - September 26, 2016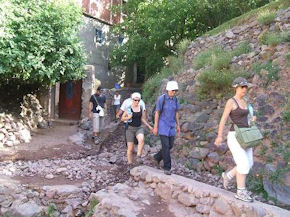 Location: Known as the "Red City", Marrakech is the most important former imperial city in Morocco's history. The city of Marrakesh is the capital of the mid-southwestern economic region of Marrakech-Tensift-Al Haouz, near the foothills of the snow-capped Atlas Mountains. Like many North African cities, the city of Marrakesh comprises both an old fortified city (the médina) and an adjacent modern city (called Gueliz) for a total population of 1,070,000. It is served by Ménara International Airport (RAK) and a rail link to Casablanca and the north. Marrakech has the largest traditional market (souk) in Morocco and also has one of the busiest squares in Africa and in the world, Djemaa el Fna. The square bustles with acrobats, story-tellers, water sellers, dancers and musicians.
Find out more about this and other volunteer opportunities in Morocco at: www.cadip.org/volunteer-in-morocco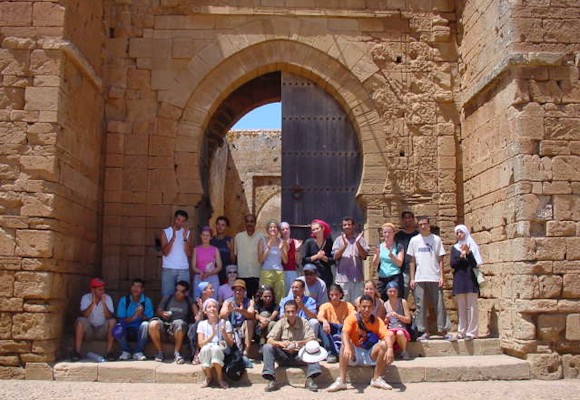 Areas of focus:
Environment , Sports and recreation , International relations , Volunteering , Family , International cooperation , Poverty and hunger , Health and medicine , Community development , Education , , , , , , , ,
Marrakech & the High Atlas, Marrakech-Tensift-Al Haouz, Morocco
Start and end dates:

May 15 - May 26, 2016 June 15 - June 26, 2016 July 15 - July 26, 2016 August 15 - August 26, 2016 September 15 - September 26, 2016

Duration:

Less than 3 months
International volunteer options:

International volunteers welcome
Areas of focus:
Environment , Sports and recreation , International relations , Volunteering , Family , International cooperation , Poverty and hunger , Health and medicine , Community development , Education , , , , , , , ,
---