Volunteer in France: History and archeology project in Provence
Beaumes-de-Venise, Région Provence-Alpes-Côte d'Azur, France
Volunteer Opportunity posted by CADIP on April 25, 2016
To enroll in the project now, click here: http:www.cadip.org or give us a call:
USA: 646-657-2900; 617-841-0400; 310-882-7400
Canada: 416-943-4900; 514-316-8500; 604-628-7400; 780-638-2500
If you are passionate about history and archeology, this project is designed for you! Here you will have an opportunity to share an archeo-experimentation project with local volunteers and young people from all around the world. In the Castellas area, high up in the castle where the antique Oppidum is located, different tasks will be given to you.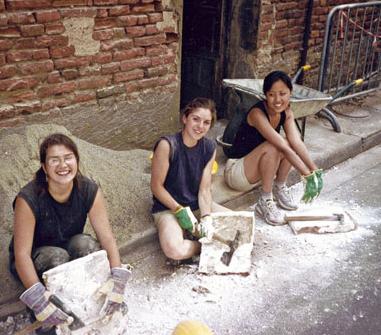 Our first task will be to participate in the construction of a medieval wooden cabin. This cabin will later serve as a welcoming centre for visitors and as a storage place. If you are an apprentice in construction, this is for you too! Come and practice different techniques of traditional construction with stone. You will have the privilege to learn this ancestral technique thanks to the specialists who will work with us and who are willing to pass on their knowledge whilst we reconstruct the stone walls of the antique Oppidum with them. Finally, your task will also consist of pruning and cleaning the area to enable visitors to access the area more easily and have a better view of the basic historical elements. This work is part of a new project: the construction of a real touristic and scientific spot of discovery and experimentation. The idea is to organise visits which will allow visitors to see and understand 25 centuries of history through the artefacts found in the area and to value these artefacts. The work will take place in the morning, 5 hours a day, and you will have 2 free days per week, which will give you the opportunity to explore the community through cultural activities, sports and touristic tours!
Project language: English
Dates: August 14 - August 27, 2016
Location: Welcome to Provence! Located between the Dentelles of Montmirail and the legendary Mont Ventoux of Provence which ages with the region, the town of Beaumes de Venise is full of vineyards and olives which have been warmed by the sun here for thousands of years. You will be able to get a fully historical French experience, thanks to the fact that this town was the seat of the Pope for several centuries before becoming part of France in the 18th century.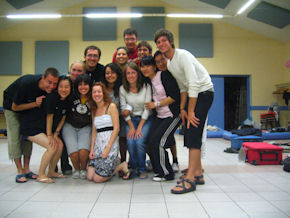 Find out more about this and other volunteer opportunities in France at: http://www.cadip.org/volunteer-in-france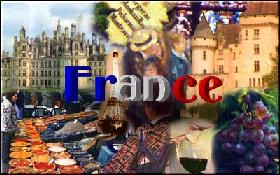 For programs in other countries check out: http:www.cadip.org
Areas of focus:
Environment , Sports and recreation , International relations , Volunteering , Family , International cooperation , Poverty and hunger , Health and medicine , Community development , Education , , , , , , , ,
Beaumes-de-Venise, Région Provence-Alpes-Côte d'Azur, France
Start and end dates:

August 14 - August 27, 2016

Duration:

Less than 3 months

Time commitment:

Full time (30-40 hours/week)
International volunteer options:

International volunteers welcome
Thinking about grad school?
Idealist Grad Fairs are coming to a city near you!
Areas of focus:
Environment , Sports and recreation , International relations , Volunteering , Family , International cooperation , Poverty and hunger , Health and medicine , Community development , Education , , , , , , , ,
---