Crocodile conservation program in Mexico
Rincon de Guayabitos, Estado de Nayarit, Mexico
Volunteer Opportunity posted by CADIP on May 1, 2016
To join the program, please visit our website www.cadip.org
Call in USA: 646-657-2900; 617-841-0400; 310-882-7400
Call in Canada: 416-943-4900; 514-316-8500; 604-628-7400; 780-638-2500
CADIP is running a crocodile conservation protection program in Rincon de Guayabitos on the Pacific coast of Mexico. In Nayarit's Riviera, there is a great need to protect the American crocodile "Acutus". Due to the destruction, pollution, invasion of their habitat by humans, exploiting their skin and flesh, this crocodile species is in danger of extinction. In 2010, a team of professional biologists and conservationists created a site where crocodiles could be relocated in a safe area for the species and humans. This sanctuary allows visitors and the general public to learn about crocodiles' behavior and how people can live in harmony with them. This year, volunteers are invited to help take care of the crocodiles and the sanctuary.
Always accompanied by an expert, the volunteers will take on different tasks throughout the project including: 1. Monitoring the health of the crocodiles' ecosystem. 2. Counting the number of individuals. 3. Assist in feeding crocodiles and cleaning the areas where they are temporarily in captivity. 4. Assist in watering plants needed to provide shade for the crocodiles in captivity. 5. Assist in taking photographs and samples of the habitat. 6. Assist in signal processing for those using crocodile areas, preparation of reports for specimens in the wild and in captivity. The sanctuary has the appropriate permissions from the Mexican government and always operates in cooperation with the environmental protection and conservation authorities.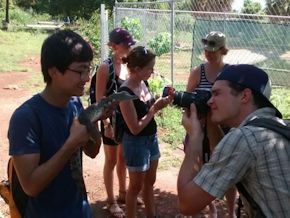 Volunteers will have free time to do many fun and interesting activities and to discover many marvelous places around. The volunteers can learn to surf, go fishing, visit local towns, get to know and enjoy the local culture. Rincón de Guayabitos is well connected by bus to localities and cities around.
Project dates:
July 6 - July 17, 2016
July 20 - August 1, 2016
August 10 - August 22, 2016
August 24 - September 5, 2016
September 14 - September 26, 2016
September 28 - October 10, 2016
October 19 - October 31, 2016
November 2 - November 14, 2016
November 16 - November 28, 2016
November 30 - December 12, 2016
January 11 - January 23, 2017
January 25 - February 6, 2017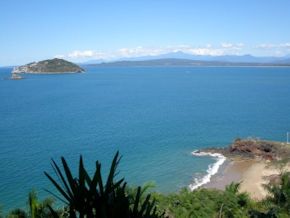 Find out more at: www.cadip.org/volunteer-in-mexico
Volunteering Worldwide: www.cadip.org
Areas of focus:
Environment , Sports and recreation , International relations , Volunteering , Family , International cooperation , Poverty and hunger , Health and medicine , Community development , Education , , , , , , , ,
Rincon de Guayabitos, Estado de Nayarit, Mexico
Duration:

Less than 3 months
International volunteer options:

International volunteers welcome
Thinking about grad school?
Idealist Grad Fairs are coming to a city near you!
Areas of focus:
Environment , Sports and recreation , International relations , Volunteering , Family , International cooperation , Poverty and hunger , Health and medicine , Community development , Education , , , , , , , ,
---