Support for people with disabilities in Ayacucho, Peru
Volunteer Opportunity posted by CADIP on June 23, 2016
To enroll in the project now, click here: http://www.cadip.org/enrol
or give us a call:
USA: 646-657-2900; 310-882-7400; 617-841-0400
Canada: 604-628-7400; 416-943-4900; 514-316-8500
The project will support people with disabilities who live with their families in Ayacucho. Most families live in poverty. Their houses, public spaces and gardens are badly damaged by harsh rains and winds. Children and youth in this remote community feel abandoned, without any support from institutions in terms of sports, entertainment, school reinforcement.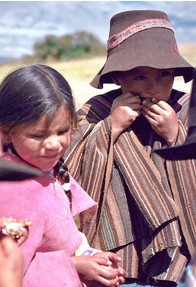 The community needs help in repairing houses and work in the orchard gardens owned by families and providing food for them. The volunteers will also work with the children and youth, playing sports and games, watching movies, participating in contests, rides, fairs, walks. Above all, the volunteers can help the children understand that they can study and progress despite the financial constraints of their parents.
There's about 60 families in the community affected by various forms of disability generated by political violence of the 80s, various accidents or genetic disorders.
Project dates: July 26 - August 9, 2016
For more information, please visit: www.cadip.org/volunteer-in-peru
To learn more about the international volunteer projects: www.cadip.org
Areas of focus:
Environment , Sports and recreation , International relations , Volunteering , Family , International cooperation , Poverty and hunger , Health and medicine , Community development , Education , , , , , , , ,
Start and end dates:

July 26 - August 9, 2016

Duration:

3 months or longer
International volunteer options:

International volunteers welcome
Areas of focus:
Environment , Sports and recreation , International relations , Volunteering , Family , International cooperation , Poverty and hunger , Health and medicine , Community development , Education , , , , , , , ,
---