Volunteer in Iceland: Food from the nature
Fljótsdalshérað, East, Iceland
Volunteer Opportunity posted by CADIP on April 27, 2016
Apply online through Cadip's website: http://www.cadip.org
We strongly recommend you to apply as soon as possible, since the placement is done on a first-come first-served basis and the projects usually fill up pretty quickly. The enrollment procedure is quick and easy and can be completed online: http://cadip.org/enrol
In the beautiful forest Hallormsstaðaskógur, the international volunteers will be working on nature oriented tasks in this project. Our tasks will mainly be focused on picking blueberries, stone bramble and herbs. Our host has a small 100% organic food and herb production, which focuses on manually handpicked food ingredients. This is a great volunteer project for those who love food, outdoors and have an opinion about nutrition.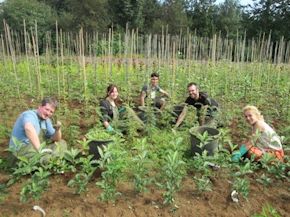 The working plan will be flexible and it will depend on the needs of our local host, the advance of the diverse projects in the area surrounding the forest and of course on the weather conditions.
Volunteers should have a motivation for working outdoors and getting to know the ways of living in rural areas in Iceland.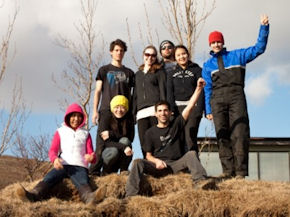 Location: Hallormsstaðaskógur, the largest wooded area of the country that spreads over 30 ha of land. The reforestation of the forest has been going on ever since a law for the protection was passed in 1899. The tree collection keeps an extensive variety of foreign trees and is renowned by professionals and travellers. The oldest part of the woodland is accessible with good hiking trails and explanation signs.
The area offers great variety of walking paths, such as to the deepest valley of the country and up to Sandfell where the view is quite magnificent. Riding tours up to the mountains or in the woodland are also nice experiences. Small streams run through the land where children and adults can cool down in warm summer days.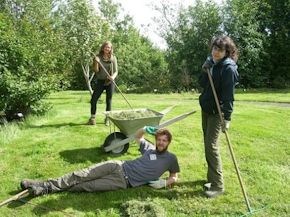 The project is located in the municipality of Fljótsdalshérað, Iceland's easternmost populous municipality; 17 km from the largest town in the Eastern Iceland - Egilsstaðir (population 2600). It is a young town, but which has become the largest town of east Iceland and offers a swimming pool, shops and museums among other main services.
The East Fjords is a region of a special landscape, dominated by long, narrow fjords and steep mountains and the wild reindeers of Iceland are found here. The herd counts between three and four thousand animals.
More info and enrollment at: http://www.cadip.org/volunteer-in-iceland
Areas of focus:
Environment , Sports and recreation , International relations , Volunteering , Family , International cooperation , Poverty and hunger , Health and medicine , Community development , Education , , , , , , , ,
Fljótsdalshérað, East, Iceland
Start and end dates:

August 27 - September 10, 2016; September 9 - September 23, 2016
International volunteer options:

International volunteers welcome
Thinking about grad school?
Idealist Grad Fairs are coming to a city near you!
Areas of focus:
Environment , Sports and recreation , International relations , Volunteering , Family , International cooperation , Poverty and hunger , Health and medicine , Community development , Education , , , , , , , ,
---