Heritage Enhancement Project in Central France
Volunteer Opportunity posted by CADIP on July 3, 2016
To enroll in the project now, click here: http:www.cadip.org or give us a call:
USA: 646-657-2900; 617-841-0400; 310-882-7400
Canada: 416-943-4900; 514-316-8500; 604-628-7400; 780-638-2500
In the Cantal department, in the north of Aurillac, at 650 m altitude, several hamlets built on the southern slopes above the Cere, make up the charming village of Yolet. The recent discovery of a ruined foundry led the municipality to consider the enhancement of this heritage. Yolet invites international volunteers in the summer of 2016 to help with the restoration and beautification work in the village. The municipality hopes that local young people will also get involved in the rehabilitation of the historic and cultural heritage of the region.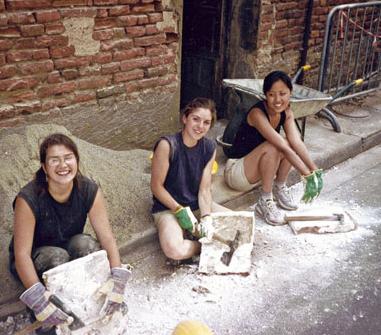 The objective of the project is to renovate a wall in the hamlet of Boudieu. The wall which is 8 meters long is about to collapse, so its rehabilitation through repointing is urgent. Furthermore, the group will join the restoration of the recently discovered old foundry. To restore it, you will have to disassemble, sort and clean objects and stones. The land chosen to exhibit these remains is sloping, so some earthwork will be necessary. The municipality wants to make a porch with beautiful stones found on the site of the foundry, and to highlight the tools found there (bellows, etc.) to give a new life to this forgotten foundry. The group will be divided into several work teams. Depending on your effectiveness in these first projects, the municipality of Yolet still has many other projects such as construction of wooden information boards, outdoor barbecue near the hall, etc. You will be supervised by a technical leader who will also teach you specific techniques. The work is 5 hours in the morning.
Project language: English
Dates: July 17 - August 6, 2016
Find out more about this and other volunteer opportunities in France at: http://www.cadip.org/volunteer-in-france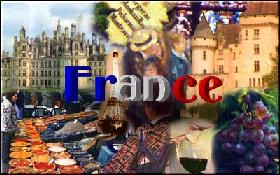 For programs in other countries check out: http:www.cadip.org
Areas of focus:
Environment , Sports and recreation , International relations , Volunteering , Family , International cooperation , Poverty and hunger , Health and medicine , Community development , Education , , , , , , , ,
Start and end dates:

July 17 - August 6, 2016

Duration:

Less than 3 months

Time commitment:

Full time (30-40 hours/week)
International volunteer options:

International volunteers welcome
Areas of focus:
Environment , Sports and recreation , International relations , Volunteering , Family , International cooperation , Poverty and hunger , Health and medicine , Community development , Education , , , , , , , ,
---