Volunteer in an orphanage in Morocco
Larache, Région de Tanger-Tétouan, Morocco
Volunteer Opportunity posted by CADIP on May 3, 2016
Improving the study environment and living conditions for orphans in Northern Morocco. The international volunteers will work together with local volunteers to give a new look to the facilities of a Center for orphaned and abandoned children in the town of Larache. This would involve cleaning playground equipment, painting, gardening, weeding and drawing a mural in the Center. The group will also organise fun and recreational activities for the children such as games, sports, country presentations, singing, drama, dance, etc. In the city, the group will join a campaign for raising the environmental awareness among locals.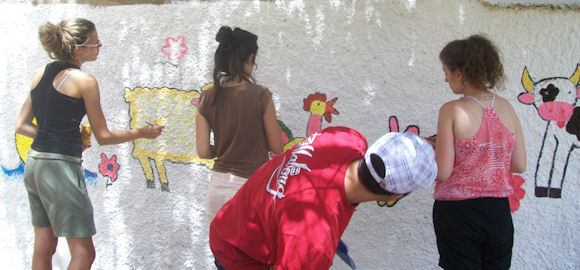 Accommodation: Accommodation is provided for the volunteers in a house near the center with all facilities at disposal.
Location: Larache is an important harbour town in the region Tanger-Tétouan in northern Morocco. It was founded in the 7th century when a group of Muslim soldiers from Arabia extended their camp at Lixus onto the south bank of the Loukkos River. The city is located about 79 km from Tangier Ibn Battuta International Airport and 168 km from the capital Rabat. The busiest place in town is the central square called Liberation Square (former Plaza de Espana). It's built in Arabo-Andalusian style with many cafes and terraces around. In the old Medina, one can discover the Souk Esseghir (Petit Souk), the vegetable market, colorful houses and a maze of narrow streets and passages leading down to the port. During the summer, many cultural, sport and artistic events are organized.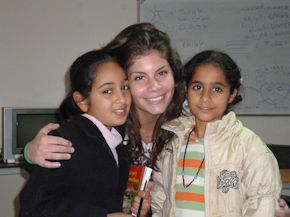 Find out more about this and other volunteer opportunities in Morocco at: http://www.cadip.org/volunteering-in-morocco
For programs in other countries check out: http://www.cadip.org
Areas of focus:
Environment , Sports and recreation , International relations , Volunteering , Family , International cooperation , Poverty and hunger , Health and medicine , Community development , Education , , , , , , , ,
Larache, Région de Tanger-Tétouan, Morocco
Duration:

Less than 3 months

Time commitment:

Full time (30-40 hours/week)

Times of day:

Mornings

Afternoons
International volunteer options:

International volunteers welcome
Areas of focus:
Environment , Sports and recreation , International relations , Volunteering , Family , International cooperation , Poverty and hunger , Health and medicine , Community development , Education , , , , , , , ,
---