Enriching children's lives in Kibera, Africa's largest slum
Volunteer Opportunity posted by CADIP on May 1, 2016
To enroll in the project now, click here: http://www.cadip.org/enrol.htm or give us a call: USA: 310-882-7400; 617-841-0400; 646-657-2900; Canada: 604-628-7400; 416-943-4900; 514-316-8500
Kibera is the largest slum in Nairobi and the largest urban slum in Africa, housing over 1 million people. Conditions in Kibera are extremely poor and residents struggle for basic necessities. Nearly half of the slum's population are children, often abandoned, orphaned or forced to work in the streets.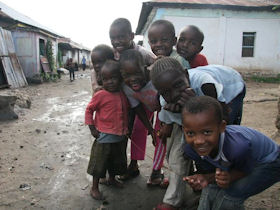 In Kibera, the international volunteers will be involved in health awareness activities, including counseling, playing with children, assisting in cleaning, cooking and social work, teaching children Math, English, sciences, peer talks, and tutoring. The volunteers will also visit and spend time with orphans in the slum. Orientation in the beginning of the project will prepare the volunteers for the expected tasks and duties.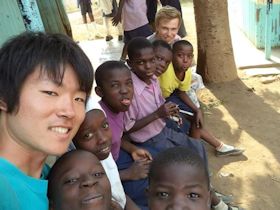 Qualifications: No particular expertise or skills required. Participants should have a positive attitude, be ready to adopt and enjoy simple living conditions, be flexible and patient. However, specialized skills and expertise (such as tutoring, arts) will be used accordingly.
Location: Kibera is located in the southern part of Nairobi.
For more information, please visit: http://www.cadip.org/volunteer-in-kenya
To learn more about the international volunteer workcamps: http://www.cadip.org/workcamp
Areas of focus:
Environment , Sports and recreation , International relations , Volunteering , Family , International cooperation , Poverty and hunger , Health and medicine , Community development , Education , , , , , , , ,
Start and end dates:

November 3 - November 23, 2016

Duration:

Less than 3 months

Time commitment:

Full time (30-40 hours/week)

Times of day:

Mornings

Afternoons

Days of week:

Weekdays

Schedule:

Fixed schedule
International volunteer options:

International volunteers welcome
Areas of focus:
Environment , Sports and recreation , International relations , Volunteering , Family , International cooperation , Poverty and hunger , Health and medicine , Community development , Education , , , , , , , ,
---