Bring joy and smiles to sick children in Hanoi, Vietnam
Hanoi, Thành Phố Hà Nội, Vietnam
Volunteer Opportunity posted by CADIP on June 20, 2016
For more information and to complete an application go to: www.cadip.org and click on Join Now! For questions, email us or call 646-657-2900 or 416-943-4900
International volunteers are invited to work in the National hospital of Acupuncture in Hanoi. The volnteers' main duties will be taking care of children patients in different patient rooms and organising leisure activities for them. This would involve playing games, story telling, giving them massage (instruction will be provided by nurses and doctors at the hospital). The volunteers can also help with some small renovations in the hospital, such as wall painting.
Volunteers need to be enthusiastic, patient, optimistic, full of energy and ready to work with sick children. They also need to be creative in organizing the activities for the children.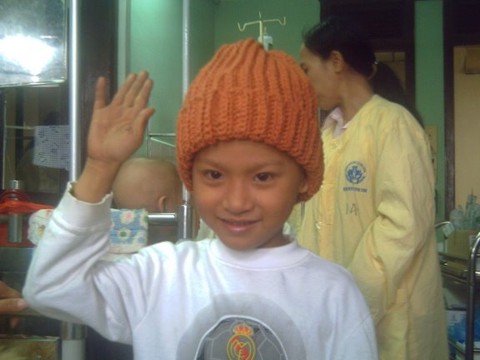 More information: www.cadip.org/volunteering-in-vietnam
Other volunteer opportunities: Iceland, India, Indonesia, Bulgaria, Kenya, Mexico, Morocco, Nepal, Canada... www.cadip.org
Areas of focus:
Environment , Sports and recreation , International relations , Volunteering , Family , International cooperation , Poverty and hunger , Health and medicine , Community development , Education , , , , , , , ,
Hanoi, Thành Phố Hà Nội, Vietnam
Duration:

3 months or longer

Times of day:

Mornings

Afternoons
International volunteer options:

International volunteers welcome
Thinking about grad school?
Idealist Grad Fairs are coming to a city near you!
Areas of focus:
Environment , Sports and recreation , International relations , Volunteering , Family , International cooperation , Poverty and hunger , Health and medicine , Community development , Education , , , , , , , ,
---