Environmental cleanup and gardening in South Iceland
Ulfljótsvatn, South, Iceland
Volunteer Opportunity posted by CADIP on April 29, 2016
To enroll in the project, click here: www.cadip.org/enrol or give us a call:
USA: 310-882-7400; 617-841-0400; 646-657-2900;
Canada: 604-628-7400; 416-943-4900; 514-316-8500;
The project offers diverse tasks and various experiences for the international volunteers. The team will beautify the surroundings by cleaning up the area. The volunteers will carry out some planting and gardening activities as well and possibly make and maintain walking paths. Depending on the advance of the project, the group may have other possible tasks, like checking up and repairing old fences and light maintenance work in the huts, such as painting.
This project gives volunteers the opportunity to live and work within beautiful surroundings in Úlfljótsvatn, just 50 km east of the capital city of Iceland, Reykjavík.
The nature is wonderful and outdoor activities are numerous, with nature trails, adventure trails and water safaris. Thousands of trees have been planted near the centre in the last 15 years. There is a climbing and abseiling tower in the area. Fishing is good in the lake and there are canoes, kayaks, rowing boats at the centre. Today's most popular boats are 4 persons pedal boats. At the centre there is a 10m high outdoor climbing wall. It's used both for practice and fun in abseiling and climbing.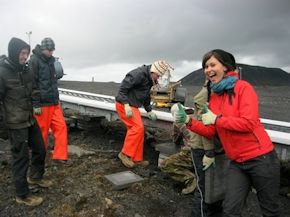 Special requirements: The work can be physically demanding and volunteers need to be motivated to work outdoors and to be flexible to work in all the diverse tasks connected with the project.
Dates: August 30 - September 13, 2016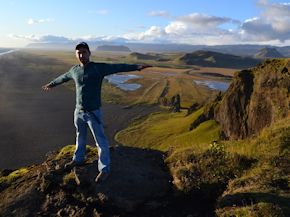 More info at: www.cadip.org/volunteer-in-iceland
CADIP Volunteering Worldwide: www.cadip.org
Areas of focus:
Environment , Sports and recreation , International relations , Volunteering , Family , International cooperation , Poverty and hunger , Health and medicine , Community development , Education , , , , , , , ,
Ulfljótsvatn, South, Iceland
Start and end dates:

August 30 - September 13, 2016

Duration:

Less than 3 months
International volunteer options:

International volunteers welcome
Thinking about grad school?
Idealist Grad Fairs are coming to a city near you!
Areas of focus:
Environment , Sports and recreation , International relations , Volunteering , Family , International cooperation , Poverty and hunger , Health and medicine , Community development , Education , , , , , , , ,
---