Organizing Mid-Autumn Festival celebrations for underprivileged children in Vietnam
Hanoi, Thành Phố Hà Nội, Vietnam
Volunteer Opportunity posted by CADIP on June 20, 2016
To enroll in the project, click here: www.cadip.org
or give us a call: USA: 310-882-7400; 646-657-2900; 617-841-0400;
Canada: 416-943-4900; 604-628-7400; 514-316-8500; 780-638-2500; 613-454-5500
The Mid-Autumn festival is named "Tết Trung Thu" in Vietnamese. It is also known as Children's Festival because of the event's emphasis on children. In olden times, the Vietnamese believed that children, being innocent and pure, had the closest connection to the sacred and natural world. Being close to children was seen as a way to connect with animist spirits and deities.
One important event before and during the festival are lion dances. Dances are performed by both non-professional children's groups and trained professional groups. Lion dance groups perform on the streets, going to houses asking for permission to perform for them. If the host consents, the "lion" will come in and start dancing as a blessing of luck and fortune for the home. In return, the host gives lucky money to show their gratitude
Volunteers will prepare performances and gifts for the disadvantaged children with different backgrounds: street children living in the Fisher Village or the children patients in National hospital of Acupuncture, etc.
Project dates: September 10 - September 17, 2016
Location: Hanoi, the capital of Vietnam
More information and other available projects in Vietnam: www.cadip.org/volunteer-in-vietnam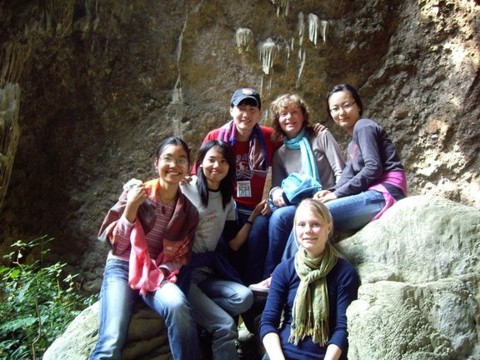 Other volunteer destinations in Asia: India, Nepal, Indonesia, South Korea
Areas of focus:
Environment , Sports and recreation , International relations , Volunteering , Family , International cooperation , Poverty and hunger , Health and medicine , Community development , Education , , , , , , , ,
Hanoi, Thành Phố Hà Nội, Vietnam
Start and end dates:

September 10 - September 17, 2016

Duration:

Less than 3 months
International volunteer options:

International volunteers welcome
Thinking about grad school?
Idealist Grad Fairs are coming to a city near you!
Areas of focus:
Environment , Sports and recreation , International relations , Volunteering , Family , International cooperation , Poverty and hunger , Health and medicine , Community development , Education , , , , , , , ,
---