Regional Director
Charlotte, NC, US
Roanoke, VA, US
Jacksonville, NC, US
see 7 more...
Norfolk, VA, US
Raleigh, NC, US
Louisville, KY, US
Richmond, VA, US
Washington, DC, US
Columbus, OH, US
Baltimore, MD, US
Volunteer Opportunity posted by The Borgen Project on May 3, 2016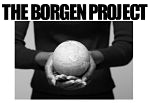 The Borgen Project is an innovative, national campaign that is working to make poverty a focus of U.S. foreign policy.
Location: Nationwide (Telecommute Volunteer Role)
Salary: Unpaid
Duration: 6-months
Hours: 4-6 hours per week
Regional Directors operate independently from home and maintain contact with The Borgen Project's Seattle office.
KEY RESPONSIBILITIES:
Meet with local congressional leaders and lobby for legislation that improves living conditions for those living on less than $1 per day.
Mobilize people in your community to contact their congressional leaders to support poverty reduction legislation.
Manage and implement fundraising campaigns.
Build a network of people engaged in the cause.
Attend The Borgen Project's national conference call every Monday evening.
Serve as The Borgen Project's ambassador in your city.
QUALIFICATIONS:
Basic understanding of U.S. Politics and international development.
Strong team player that loves to bring new ideas to the table.
Excellent overall communication skills: oral, written, presentation.
Washington, DC, US
Baltimore, MD, US
Richmond, VA, US
Norfolk, VA, US
Raleigh, NC, US
Charlotte, NC, US
Roanoke, VA, US
Louisville, KY, US
Columbus, OH, US
Jacksonville, NC, US
Duration:

3 months or longer

Time commitment:

Occasional (weekly or monthly)

Schedule:

Flexible schedule
---