Social work in the communities in Gulu District Northern Uganda
Gulu, Central Region, Uganda
Volunteer Opportunity posted by CADIP on June 18, 2016
More information and application: www.cadip.org
Call in USA: 646-657-2900; 617-841-0400; 310-882-7400
Call in Canada: 416-943-4900; 514-316-8500; 604-628-7400
With this project, we'll support a youth parent local organization in Gulu District, Northern Uganda. It was formed by a group of youth with an interest in creating employment opportunities for the generally underprivileged youth in the district. The aim is to empower youth in Gulu District and surrounding areas economically and socially through basic vocational and life skills training, health awareness creation, provision of support to persons living with disability and development of income generation projects.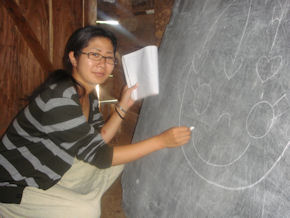 The work includes social work in the communities where volunteers will be involved in the general care for the children, working in the local school where you will be involved in promotion of the education growth of the children both through classroom work and also practical work, you will also be involved in the children innovation and creativity activities that will also promote the education growth of the children. Volunteers will be involved in helping in organizational duties and home based work within the communities.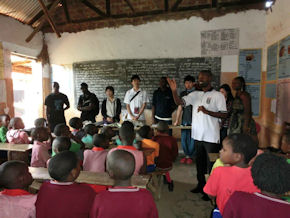 Duration of the project: 1 to 12 months. The program is running throughout the year.
Language: English
Accommodation: The volunteer will live in a host family within the community and this will provide you with the opportunity to learn more from the local people and also share in their daily way of life.
Location: The project is located in northern region which is about eight hours drive from Kampala city.
More information and enrollment: http://www.cadip.org/volunteering-in-uganda
Volunteer opportunities in other countries: www.cadip.org
Areas of focus:
Environment , Sports and recreation , International relations , Volunteering , Family , International cooperation , Poverty and hunger , Health and medicine , Community development , Education , , , , , , , ,
Gulu, Central Region, Uganda
Duration:

3 months or longer
International volunteer options:

International volunteers welcome
Thinking about grad school?
Idealist Grad Fairs are coming to a city near you!
Areas of focus:
Environment , Sports and recreation , International relations , Volunteering , Family , International cooperation , Poverty and hunger , Health and medicine , Community development , Education , , , , , , , ,
---