Christmas and New Year in the East fjords of Iceland
Eskifjordur, East, Iceland
Volunteer Opportunity posted by CADIP on April 28, 2016
To enroll in the project go to http://www.cadip.org/enrol.htm or give us a call:
USA: 646-657-2900; 617-841-0400; 310-882-7400
Canada: 416-943-4900; 514-316-8500; 604-628-7400
We will live together and create a cosy atmosphere in Eskifjörður in the Eastfjords from December 20, 2016 to January 2, 2017.
One of the tasks is to decorate the area where our house is located by putting up lights and Christmas decorations made out of recycled materials. The main idea of this project is to celebrate Christmas together and to promote peace and friendship among the group through intercultural learning and exchange.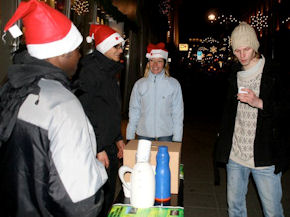 The volunteers' main goal in this project will be to edit a special edition of a magazine promoting volunteer work, telling stories of volunteers' involvement and contribution to the environment of Iceland, and promoting the work of the organisers of these projects. This special edition will be dedicated to Christmas and volunteering in Iceland.
Another part of the project will be focused on the Auroras Borealis. At this time of the year, it is very easy to see and experience this amazing spectacular phenomenon, and take photos of it. We will be checking every day the weather forecast, as well as the aurora forecast, in order to find the best moments to enjoy the Northern Lights. We will also show you basic settings to take photos of them and we will create an electronic postcard together to be posted on Facebook and social media. Don't forget to bring your cameras and tripods if you have one, since big parts of the project are focused on Auroras hunting. The tripod is an essential tool to keep the camera working in a long exposure. A laptop could be useful as well.
The third part of this project will concentrate on intercultural learning and exchange. Every evening, a different country will cook for the rest of the group and will be in charge of presenting their country and culture in a non formal way. It could be a presentation, games, theater or however you would like to show it. Therefore we recommend you to bring food, photos or whatever you think is important and nice for the worldwide evenings.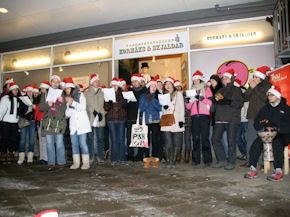 This project is a way to enjoy an amazing time in Iceland with other international volunteers and to have an incredible experience where participants share their knowledge with each other while they are exploring creativity, environmental issues and intercultural learning.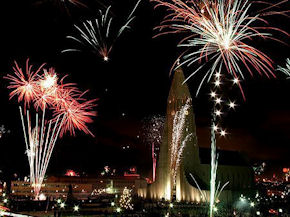 More info at: www.cadip.org/volunteer-in-iceland
Volunteering Worldwide: www.cadip.org
Areas of focus:
Environment , Sports and recreation , International relations , Volunteering , Family , International cooperation , Poverty and hunger , Health and medicine , Community development , Education , , , , , , , ,
Eskifjordur, East, Iceland
Start and end dates:

December 20, 2016 - January 2, 2017

Duration:

Less than 3 months
International volunteer options:

International volunteers welcome
Areas of focus:
Environment , Sports and recreation , International relations , Volunteering , Family , International cooperation , Poverty and hunger , Health and medicine , Community development , Education , , , , , , , ,
---