Offer guidance to young girls on probation
Yangju, Gyeonggi province, Gyeonggi-do, South Korea
Volunteer Opportunity posted by CADIP on July 3, 2016
Submit your application and resume at: www.cadip.org
USA: 646-657-2900; 617-841-0400; 310-882-7400
Canada: 416-943-4900; 514-316-8500; 604-628-7400
The goal of this international volunteer project from the Canadian Alliance for Development Initiatives and Projects in Korea is to inspire and provide a second chance to young girls who are on probation. The project is achieved with the help of the Uijeongbu Probation Office, which aims to protect public safety and rehabilitate young offenders. The program is also in conjunction with the Nasaro Youth Offender Institution, which provides secure accommodation and consulting to young female offenders under the age of 18 who are sentenced or on remand. Volunteers will aim to build positive relationships with the girls in the institution. This will involve giving valuable life direction and advice at a critical time of the girl's lives. Collectively, the volunteers will work with around 30 students, from 14 to 18 years old. The purpose of the various programming will be to help the girls adapt to society when they are released.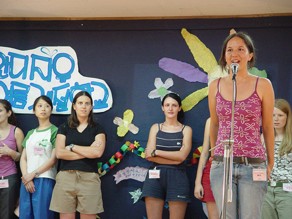 After participating in a three-day orientation, volunteers will begin engage in various teaching activities and arts, calligraphy, and other workshops. Volunteers must be interested in teaching, especially by informal education methods. They must also have initiative and be positive, outgoing, and open-minded.
Project dates: September 21 - December 12, 2016
Orientation and training: Upon arrival in South Korea, volunteers attend a mandatory 3-day orientation before moving to the project site. At the orientation meeting, participants receive training on long-term volunteering through conflict management workshops, case study revision, helpful advice from former participants and introduction into Korean culture.
Location: Yangju, Gyeonggi province, 1 hour from Seoul by metro.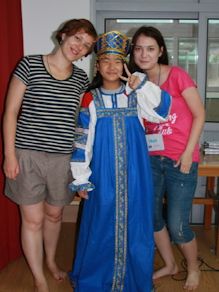 For more information, other available projects in South Korea and enrollment, please go to: www.cadip.org/volunteering-in-korea
Short-term projects in Korea: http://www.cadip.org/volunteer-in-korea
CADIP Volunteering Worldwide: www.cadip.org
Other teaching volunteer opportunities available in: Ecuador, India, Indonesia, Kenya, Mexico, Nepal, Peru, Togo, Uganda, and Vietnam
Areas of focus:
Environment , Sports and recreation , International relations , Volunteering , Family , International cooperation , Poverty and hunger , Health and medicine , Community development , Education , , , , , , , ,
Yangju, Gyeonggi province, Gyeonggi-do, South Korea
Start and end dates:

September 21 - December 12, 2016

Duration:

3 months or longer
International volunteer options:

International volunteers welcome
Thinking about grad school?
Idealist Grad Fairs are coming to a city near you!
Areas of focus:
Environment , Sports and recreation , International relations , Volunteering , Family , International cooperation , Poverty and hunger , Health and medicine , Community development , Education , , , , , , , ,
---