International volunteer project in Essaouira, Morocco
Essaouira, Marrakech-Tensift-Al Haouz, Morocco
Volunteer Opportunity posted by CADIP on May 5, 2016
For more information please visit: www.cadip.org
or give us a call:
416-943-4900 Toronto, ON
604-628-7400 Vancouver, BC
514-316-8500 Montreal, QC
780-638-2500 Edmonton, AB
613-454-5500 Ottawa, ON
310-882-7400 Los Angeles, CA
646-657-2900 New York, NY
617-841-0400 Boston, MA
Painting a school and creating green spaces in Essaouira
This volunteer project will be organised in collaboration with the local delegation of the Ministry of Education in Essaouira. The international volunteers will help in the maintenance and improving the facilities of a community based school in town. The school looks old and run-down, and direly needs clean up, painting and new green spaces. The volunteers will work with some local people and associations to give a new look to the school and make it a better place for the children.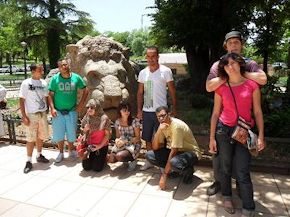 Project dates:
August 1 - August 15, 2016
August 16 - August 30, 2016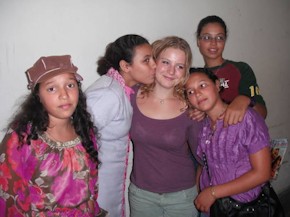 Location: Essaouira is a very beautiful, but rather small town, situated on the Atlantic Ocean between Safi and Agadir in the south of Morocco. With its nice and large ocean beach, the charming fishing harbor with seagulls soaring and the refreshing summer wind, it attracts a lot of tourists. Many people come to spend their holidays in this area. Essaouira is also a center for Gnaoua music. During summer, different cultural, sport and artistic events are organized. In their free time, volunteers can relax on the beach, surf or even do some camel and horseback riding. They can also visit Marrakech, Safi and Agadir.
To sign up, please go to: http://www.cadip.org/volunteer-in-morocco
Long-term (2-12 months) volunteering in Morocco: http://www.cadip.org/volunteering-in-morocco
Areas of focus:
Environment , Sports and recreation , International relations , Volunteering , Family , International cooperation , Poverty and hunger , Health and medicine , Community development , Education , , , , , , , ,
Essaouira, Marrakech-Tensift-Al Haouz, Morocco
Start and end dates:

August 1 - August 15, 2016; August 16 - August 30, 2016

Duration:

Less than 3 months
International volunteer options:

International volunteers welcome
Areas of focus:
Environment , Sports and recreation , International relations , Volunteering , Family , International cooperation , Poverty and hunger , Health and medicine , Community development , Education , , , , , , , ,
---