Volunteer on the famous Kjölur road in the Highlands of Iceland
Highlands of Iceland, Kjölur road, Capital Region, Iceland
Volunteer Opportunity posted by CADIP on February 21, 2017
Enrollment and other similar volunteer projects: http://cadip.org
Give us a call: 310-882-7400; 646-657-2900; 416-943-4900; 604-628-7400;
Volunteers will work on diverse environmental tasks, including repairing walking paths and making steps in steep parts of the paths, landscaping around the huts in the area as well as some painting. Volunteers will also help with revegetation in some areas around, clearing litter on the walking paths, and general preparation of the area before the summer.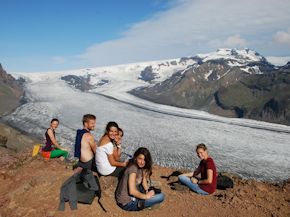 The host of this project is a group of locals developing the area with alternative tourism services, including running a series of huts in this isolated area and offering services to travellers and hikers. As the landscape is raw, the work is physically demanding but also rewarding.
Location: The Icelandic highlands or "the interior" are a true pearl to all nature lovers and outdoor people. It is accessible on 4WD cars and most routes involve crossing unbridged rivers. If you really want to get away from it all, the interior of Iceland is like nothing you have ever experienced. The mountainous centre of the island, with its rocky deserts, craggy mountain peaks, ice caps, volcanoes, hidden valleys and hot springs, is an awesome and untouched wilderness. Lake Hvítárvatn on the Kjölur highland road glints icy-blue at the foot of the Langjökull glacier, and in the black sands of Sprengisandur - the arctic river.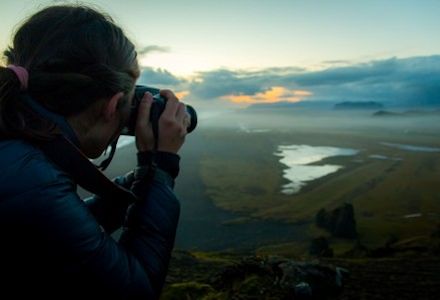 The interior was almost totally inaccessible until recently. However outlaws managed to hide out for years at a time in the highlands, rustling sheep and keeping away from law-abiding citizens. Folklore stories tell of both natural and supernatural beings that lay in wait for unwary highland travellers. Travellers going between the north and south of Iceland sometimes had to cross the highlands. To get to the assembly of Alþingi (parliament) each summer, delegates had to ride from every corner of the country to Þingvellir in the southwest.
Journeys across the interior were never undertaken lightly; such travel was risky and lives were often lost. Today the interior is crossed by two mountain roads, via Kjölur and Sprengisandur, which are only open in summer, after the snow has thawed in spring.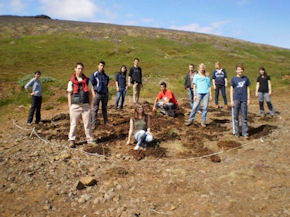 Volunteers will be staying close to the glacier Hofsjökull and near to the rivers Hvítá and Þjórsá. The mountains in the area that reach up to 1500 m, were formed during a volcanic eruption in the later part of the ice age. The area is still dynamic and great geothermal activity takes place in the surroundings. The environment is very diverse, both in shape and colour. The mountains are weathered and have very little continuous growth, as the forces of nature, like glaciers, water flow, ice bursts etc. have been fast working in these mountain highlands.
More info at: http://cadip.org/volunteer-in-iceland
Volunteering Worldwide: http://cadip.org
Areas of focus:
Environment , Sports and recreation , International relations , Volunteering , Family , International cooperation , Poverty and hunger , Health and medicine , Community development , Education , , , , , , , ,
Highlands of Iceland, Kjölur road, Capital Region, Iceland
Start and end dates:

June 11 - June 25, 2017

Duration:

Less than 3 months
International volunteer options:

International volunteers welcome
Areas of focus:
Environment , Sports and recreation , International relations , Volunteering , Family , International cooperation , Poverty and hunger , Health and medicine , Community development , Education , , , , , , , ,
---