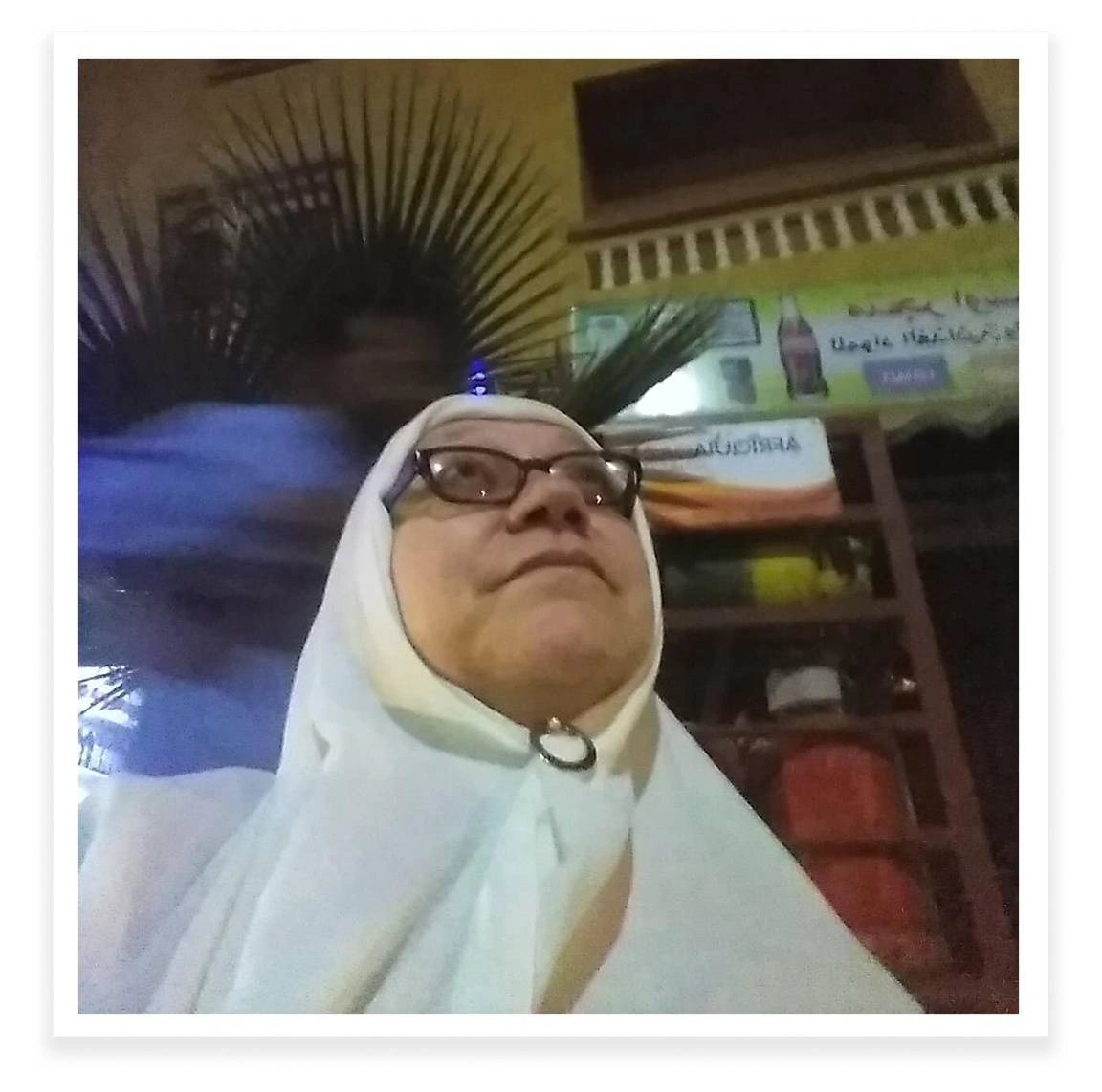 Aisha Boukhriss (in Boujdor), Teresa Mora (in the USA)
Boujdour, Morocco
Member of the Idealists of the World Facebook group since February 2019
"In the USA my name is a Christian name. When I came to Boujdour my husband gave me a Muslim name so I could be absorbed into the Saharawi culture. My husband is a member of the original Saharan people."
What does it mean to be an idealist?
It means promoting the ideal of peace and equality for all mankind. To work together to make the world a better place.
What is one simple thing anyone can do to have an impact in the world? 
Smile. When you smile at someone, they pass it on to someone else, who passes it on to others. A smile is contagious in a very good way.

What do you think we could accomplish together if more people in the world realized they were idealists?
The obvious answer to that is to bring about the end of prejudice in the world. That's what causes so many of the conflicts that we have today. This group of people doesn't like that group of people, that group of people doesn't like this group of people, and it perpetuates. There's so much genocide going on, wars being fought it the name of God, too much greed and coveting over what others have.
What's one thing you've done—big or small—that you are most proud of?
Giving up my life in the USA to travel to the African Continent to become a missionary in Boujdour, Morocco. It has brought me more gratification than anything in my life ever has. When I was in Catholic School at the age of 7, I told my teachers that I am going to Africa to be a missionary. The nuns said, "You'll never make it," and yet 55 years later, here I am, in Africa, a missionary. My dream came true.
Of course, being a nurse all my life was very gratifying. I couldn't have made a better career choice than that. It was divine that I chose to be a nurse.

What are your long-term goals, and how can the Idealist community help?
At the age of 63, I don't set long-term goals. I just set goals. First I want to be able to travel. There are still some places I haven't seen yet. Then, I have 3 goals for my students: 
a. Clean up the environment in Boujdour. There's so much littering here. It's disrespectful.
b. Work together to bring tourism to this area. It would generate income and jobs for many people here. We need to let the world know we're here.
c. Get an education, choose a career that will increase your ability to improve the quality of life for yourselves and your family.