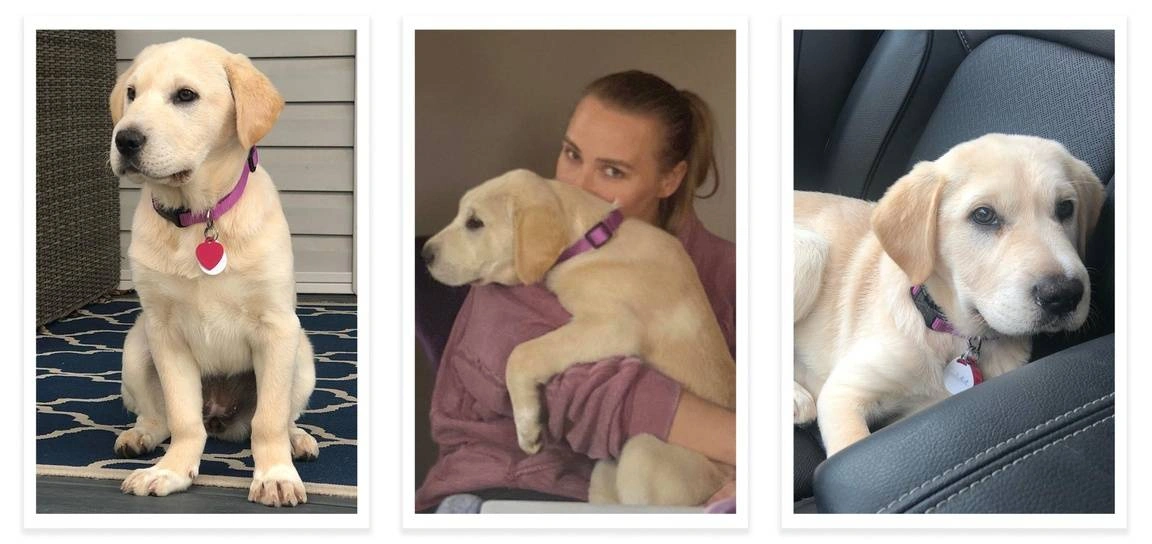 Great news, animal lovers! While social distancing may mean that we can't hang out with our friends, those guidelines largely apply only to our human pals. Although recent reports have shown minor cases of COVID-19 infection in dogs and cats, there is no evidence to suggest that pets can spread the disease to humans. There's a lot we don't know about this virus, and more information is coming in all the time, but for now most experts agree that it's still safe to foster a pet while social distancing as long as common sense measures are taken. Namely, if you are feeling sick or exhibiting symptoms of COVID-19, apply the same social distancing measures to your pets as you would to other people. As long as you follow those guidelines, now is the perfect time to reach out to your local animal rescue.
"Right now, every [animal] rescue has a huge opportunity to get all of their dogs out of the kennel or shelter environment and into a home," says Casey Hastrich, a Business Operations professional in New Jersey, USA. Casey and her fiancé have two dogs of their own, and often volunteer to foster others when they know they'll be home for any significant length of time. Given the terms of the current social distancing guidelines, Casey decided that now is the perfect opportunity to do it again. "Many of us are working from home…and our anxiety is at an all time high," she says. "On my first day working remotely, I was ready for a foster."
And so Casey and her fiancé picked up Goldie, a Labrador/Great Pyrenees mix who had been living at the Eleventh Hour Rescue shelter nearby. "Fostering can be messy," Casey says. "Sometimes you have to pull tinsel out of a tiny puppy butt, but other times there are so many face licks and tail chases you actually cry with joy."
Pet fostering for beginners
Casey only became a dog lover after she met her fiancé and his fur baby—but once she fell for one, she fell for them all. "[At the time] I worked for an incredible boss who volunteered with Monmouth County SPCA and encouraged me to foster," she remembers. "The process was nerve-racking. I chose a dog and slept with one eye open, but woke up every morning like it was Christmas, and my present was a puppy."
To foster a pet, begin by finding your local animal welfare group or visiting websites like the ASPCA, Maddie's Fund, and the Animal Rights Foundation for their specific requirements and next steps. You may need to go through a background check, online training, and perhaps even a home visit before you're approved, but the process is as much for you as it is for the furry friends you take home. "You will never be given a dog you cannot handle," Casey says. "I started with a narrow window of what I was comfortable with, and now it runs the gamut."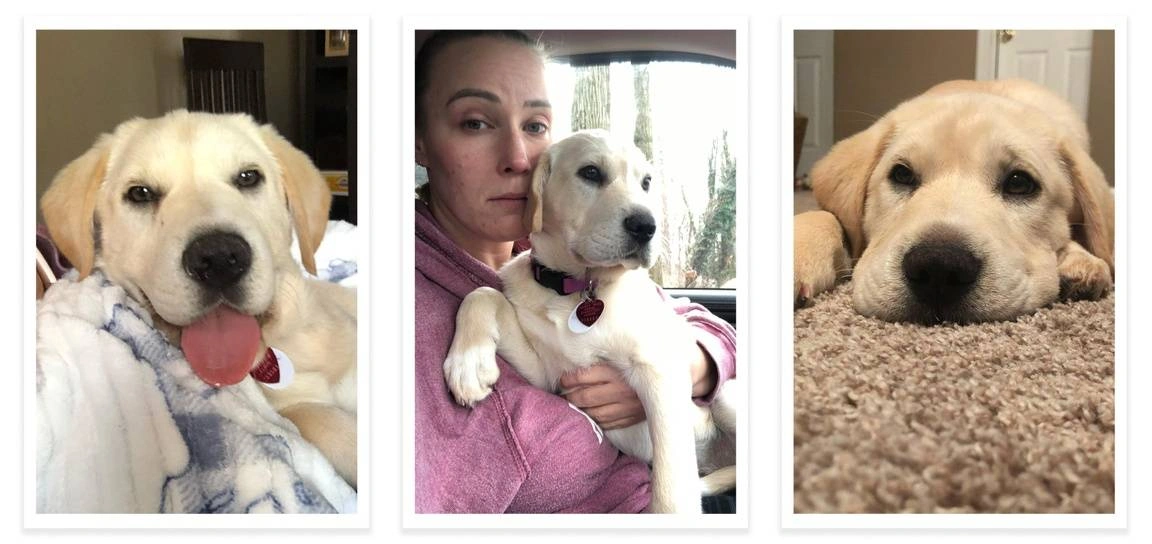 Bringing a foster pet home
Once you're approved, it's time to get the house ready. "Home prep is simple," Casey says. "Be prepared with toys, treats, and a place to sleep." As a volunteer, Casey chooses to buy her own supplies, but shelters are happy to provide them for you, too. "The rescue will always offer to give you food, toys, treats, pee pads, a bed, and a crate for training."
If you foster a dog, crate training will be one of your major responsibilities, as it helps to ensure a successful transition to their forever homes once they're adopted. "Be prepared for some accidents, lots of training, and to give a whole lot of love," Casey says.
The benefits of fostering pets
"It's like the best diet you've ever gone on," Casey says of fostering. "It's an excuse to get outdoors, get exercise, and decrease anxiety." And with all of the current stressors in the world, Casey finds fostering Goldie to be the perfect antidote. "I went to sleep in tears yesterday uncertain about everything, and today I woke up smiling, nose-to-nose with a dog who thinks I am the sun, the moon, and the giver of treats and life."
Fostering can last anywhere from a few days to a few months, and pets and parents can get very attached to each other, which can make parting a tearful affair. "It is always emotional," Casey says, "but for every dog I get adopted, it makes room for me to foster (and help save) another dog in need." 
Casey keeps in touch with her foster pets, often getting "pupdates" from owners to share how her old furry friends are doing in their new homes. "I still get teary when a family sends me a photo of the dog in a sweater, or snuggling with a furry or human sibling," Casey says. "It makes you so glad you did it."
***
If you enjoyed this story, you'll love our Idealists in Action newsletter, where we share uplifting news and opportunities for action with you every other week!
Angel uses his skills as a storyteller to support and inspire job seekers and aspiring social-impact professionals.