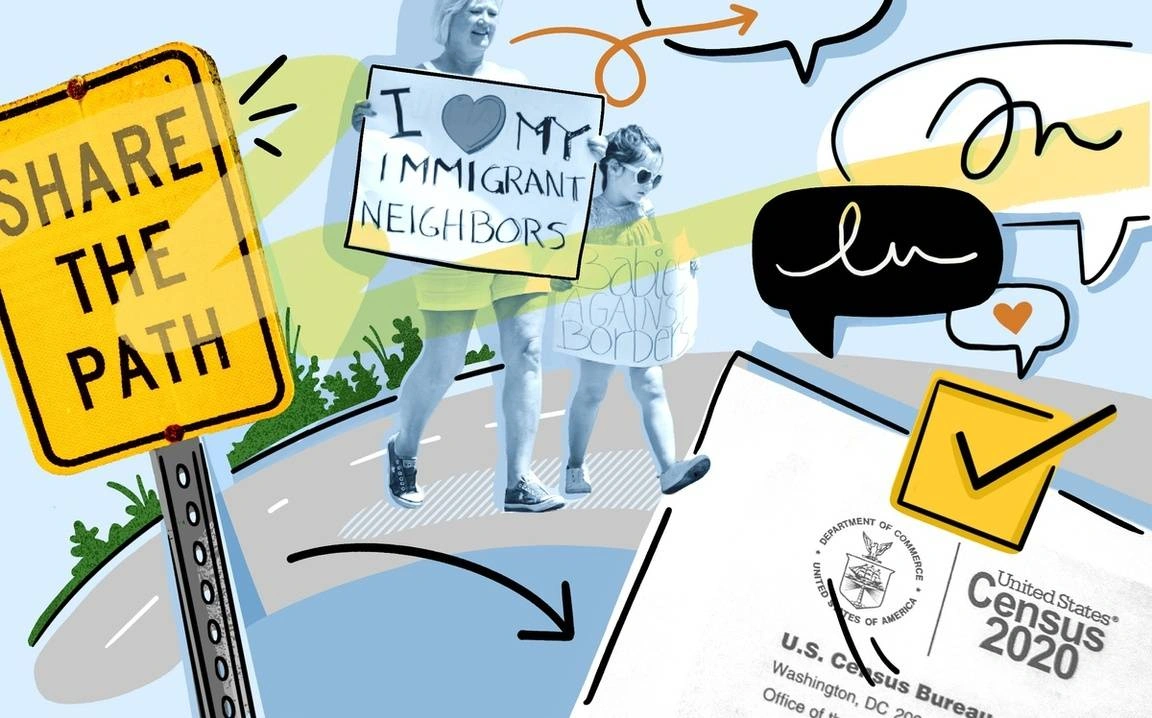 According to the American Immigration Council, immigrants make up 14% of the U.S. population, and 12% of native-born U.S.-based Americans have at least one immigrant parent. Right now, there are six million immigrants in care positions working to respond to COVID-19. The disproportionate number of immigrants on the frontlines, alongside other social and economic factors, has made these communities particularly vulnerable to COVID-19. So how can you show up for immigrant and refugee communities in need?
Educate yourself
Immigrant communities in the U.S. are far from a monolith. They consist of people who have come from many different parts of the world. In some cases, they came eagerly; in others, they came because it was not safe or possible to stay where they were. Keep in mind:
Understand distinct ways COVID-19 impacts immigrant communities 
"The needs, challenges, and fears faced by some immigrants have been compounded by this crisis in nearly unimaginable ways," Jessica Onobie, the advocacy manager for multilingual learners at the New York City Department of Education, told us. It's important that we all do our part to stand in solidarity with immigrant families and communities. This begins with paying attention to factors that make these communities particularly vulnerable, including:  
Excessive exposure. From health care to cleaning roles, immigrants are overrepresented in frontline positions, amplifying their exposure to the virus.
Economic vulnerability. Immigrants are also overrepresented in industries like retail and hospitality, which have had to lay off and furlough large numbers of employees. This has further exacerbated the pandemic's economic toll on a community that oftentimes earns lower wages than native-born U.S. citizens. 
Lack of access to safety-nets and benefits. Many, because of their immigration status, are not entitled to unemployment insurance and do not have access to federal relief programs. 
Fear. People who are eligible for federal benefits may be discouraged from using them out of fear that doing so will make them ineligible for permanent residency and citizenship. Undocumented people may avoid needed trips to the hospital out of fear that they will be deported. 
Xenophobia. From anti-Asian racism to bans on immigration, the pandemic has intensified racism and xenophobia at all levels of our society. Faculty at California State University offer advice on challenging COVID-19 related xenophobia. 
Donate to an organization that supports immigrants
A small contribution can go a long way. Here are a few donation worthy organizations doing work that uplifts immigrant and refugee populations:
Other ways to support immigrant families 
Not all support has to be monetary. Here are some things you can do to support immigrants and refugees in your community. 
***
Ready to help? Locate a mutual aid group near you or search our database to find organizations doing work that uplifts immigrants and refugees.
Sheena Daree Miller is based in Brooklyn and divides her time between working in faculty development at a university and managing a black heritage center at a library. She is committed to promoting equity, with an emphasis on supporting graduating students and career changers.