On a sunny Idealist Day in East Seme, Kenya, a group of girls gathered in a park to share a meal. Carol Awuory, who grew up in East Seme, plans these monthly meals as a way for these orphaned children to gather and share food as well as positivity. "Usually when we meet, we listen to the children's stories," she says. "Anything they might want us to hear about any challenges they might be faced with. We try to inspire them to gain confidence."
The gatherings are a very special act of giving, and quite personal for Carol. "I grew up an orphan, in a poverty stricken community," she says. "My sharing with these kids is the result of looking into my past and deciding to give back."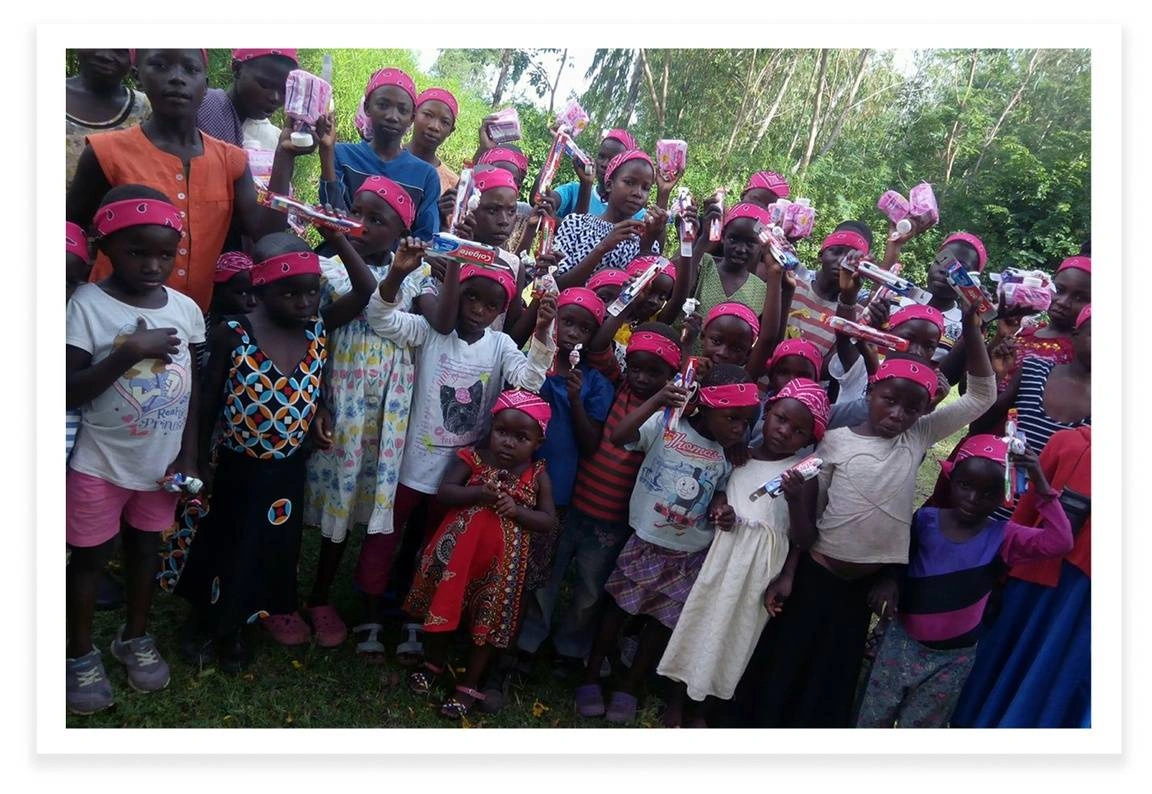 Although Carol now lives and works 100 kilometers away from her childhood community, she takes a bus there each month to share a meal with her young friends. The children Carol visits don't reside in an orphanage; many are assigned to guardians and caretakers in the village while others live alone in the home of their late parents, which means the meetings take some planning to pull off. "When I started doing this last year, I made sure that I got connected to the government body assigned to the area," she says. "Through them, I contact the children's guardians, pass the word on, and meet everyone at a facility that I reserve for our gatherings."
The gatherings are always cheerful, allowing both Carol and the children to share their personal stories and offer one another support. "We usually have a meal to share together with both guardians and the orphans," Carol says. "Then we offer them gifts." The gifts may include clothes, supplies, and whatever donations Carol collects from friends. Funds for her gatherings come mostly from Carol's own pocket, limiting her to only doing them once a month, but she remains committed to doing what she can. She has founded her own nonprofit, The George Habil Girl Child Foundation, in hopes that she can raise funding to help even more young children in her community.
Through these monthly shared meals, Carol hopes to give the children of East Seme something she wished she had when she was growing up. And though she is giving to others, for Carol, the real opportunity is on her end. "I usually feel so happy and blessed," she says. "I had no one to do this for me. The feeling of giving what I missed out on as a child makes me so happy."

Angel uses his skills as a storyteller to support and inspire job seekers and aspiring social-impact professionals.