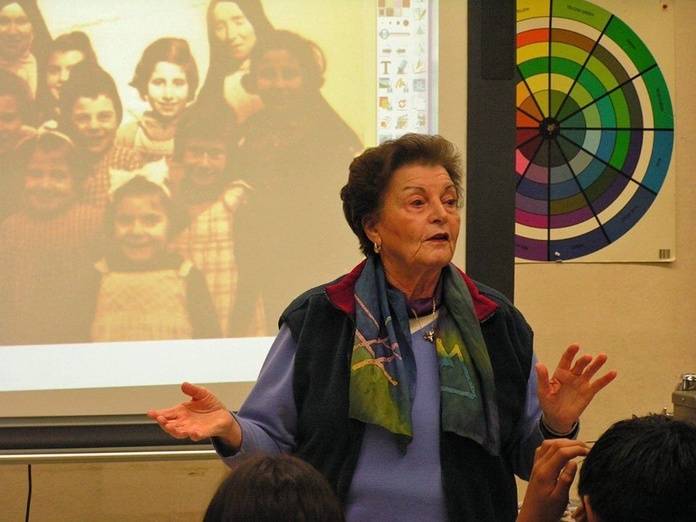 Idealists in Action Blog
Telling to Remember: Gitta Ryle Turns Trauma into Teaching
Gitta Ryle, a survivor of the Holocaust and World War II, has spent the last twenty years speaking at schools and cultural centers, telling her story and teaching the importance of forgiveness, compassion, and self-love. This is her story.
Get Involved
Join us, wherever you are, to help build a world where all people can lead free and dignified lives.
---
Imagine that freedom and dignity had a logo.
Imagine being able to see, in a flash of color, that all over the world, behind every label and stereotype, there are people who share some of our deepest values. Imagine what we could do with that. This is your logo. Take it. Use it. Share it.