10 Inspirational Fall Quotes for Career Development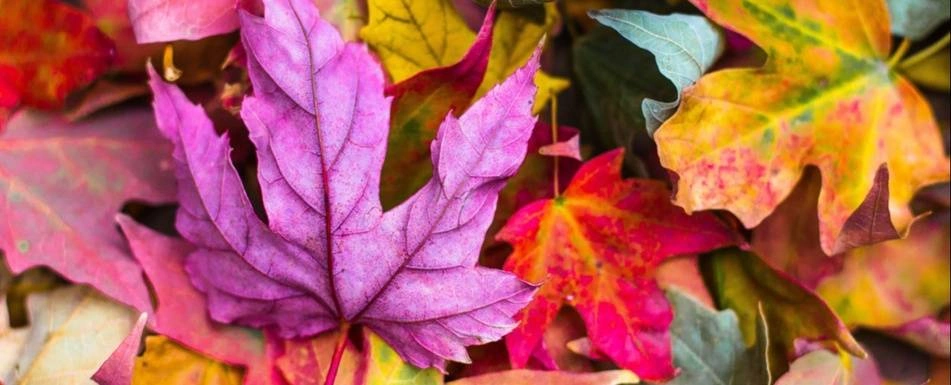 Some of us may need a boost of energy to make the transition from summer to fall. Summer Fridays are great, but you knew they had to come to an end at some point. Here are 10 inspirational fall quotes to get you motivated about your career again!
"Don't cry because it's over, smile because it happened." - Dr. Seuss
Maybe you're already missing that vacation you took, your summer internship is coming to an end, or you had a summer project that you've just completed. Reflect on and appreciate how you've spent the last three months. Use these memories to keep you motivated as you settle into a more consistent pace and as a reminder of what you've accomplished and what you have to look forward to.
"Autumn is the mellower season, and what we lose in flowers we more than gain in fruits." - Samuel Butler
Summer is packed with conferences, free local events, and outdoor activities. Fall may leave your schedule less packed. Use this time to slow down and deeply invest in a new skill that will have a long-term impact on your career.
"Everyone must take time to sit and watch the leaves turn." - Elizabeth Lawrence
You've been working hard and playing hard. Enjoy the peace, quiet, and beauty that autumn brings. A great way to prevent burnout is to create space and time for yourself. Start saying "No" to requests from others when you know that little voice inside of you is asking for a chance to rest.
"It's like going back to school. You know, autumn! Time for 'Harry Potter'." — Robbie Coltrane
You may not have read any Harry Potter books and you may not be on a school schedule, but autumn is a great time to work on your reading list! Start a new book, reread a favorite, or get recommendations from coworkers. Fiction, non-fiction, career specific...any genre you are interested in reading informs who you are and how you understand your world.
"People don't notice whether it's winter or summer when they're happy." - Anton Chekhov
Invest in your self-care today. If you feel fulfilled in your job, relationships, and personal identity, you won't be phased by the changing of the seasons!
"The season for enjoying the fullness of life: partaking of the harvest, sharing the harvest with others, and reinvesting and saving portions of the harvest for yet another season of growth." -Denis Waitley
Connect, connect, connect! With fewer holidays and coworkers out of town, your work schedule is becoming more regular. Use this time to finally connect with that one coworker you haven't had a chance to. Schedule a check-in meeting with a mentor or advisor to go over what you've been working and set a game plan for the next few months. Maybe your summer fun has inspired you in a way that can benefit your career or organization - bring it up!
"Love the trees until their leaves fall off, then encourage them to try again next year." - Chad Sugg
Just because the days are shorter and the nights are longer doesn't mean the relationships you've built over the summer have to fall to the wayside. Set a reminder to check-in with, or send a thank you note to, at least one person every month whose memory makes you smile and you may not see as often now.
"Bittersweet October. The mellow, messy, leaf-kicking perfect pause between the opposing miseries of summer and winter." - Carol Bishop Hipps
Remember the issues your office had with the thermostat in summer or the heat in winter? It's fall and the temperatures are finally just right! Enjoy this opportunity to comfortably wear your favorite sweater and stomp on leaves on your way to work. It'll be gone before you know it.
"Fall has always been my favorite season. The time when everything bursts with its last beauty, as if nature had been saving up all year for the grand finale." - Lauren DeStefano
Have you gotten through those new year resolutions yet? Fall is a reminder that you still have time to keep all those promises you've made to yourself. Get going before nature and holidays give you an excuse!
"Summer makes me drowsy. Autumn makes me sing. Winter's pretty lousy, but I hate Spring!" - Dorothy Parker
It's all about attitude! You can choose to focus on the past or you can be mindful of the present. Celebrate this moment and find ways to incorporate what you loved about summer into your autumn routine.
By Jhia Jackson