3 Things To Consider When Researching Graduate School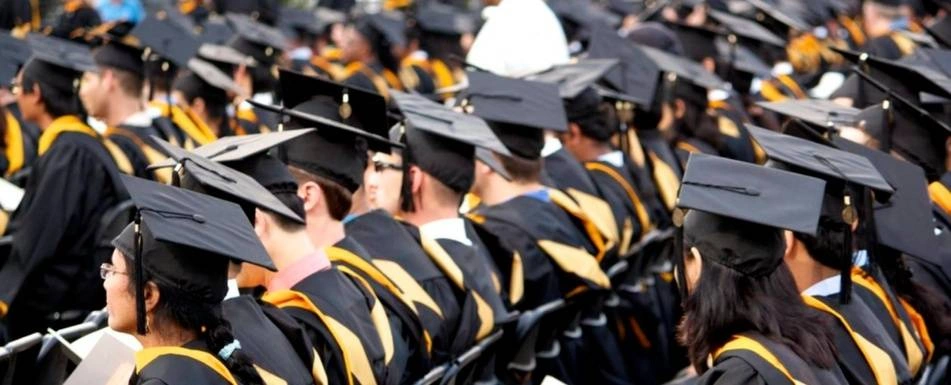 If you've been thinking about going to graduate school, the Summer can be a great time to explore many of the factors involved in making that milestone choice. Factors such as your interests and goals, values and motivations, time and financial constraints, and of course, possible schools and programs that meet your needs all play a role in your decision.
To help you make sense of it all, refer to our three-step process:
Reflect on what's motivating you
Identify what you need in a program
Explore the opportunities and support that are available
While these three stages can help organize your research, know that there will be some overlap. What you uncover in one section might prompt you to think differently about a factor that you'll be exploring in the next stage, or might require you to go back to your notes from a previous stage. Keep an open mind and flexibility as you explore and plan next steps.
I. Reflect on what's motivating you (your "why")
You may have seen lists of "good" and "bad" reasons to go to grad school. While they can be helpful, you'll want to give yourself the space to reflect on your choice in relation to what you value and what motivates you. You are the expert of your life and are likely to be happiest when the decisions you make resonate with your values.
Schedule an ample amount of time for reflection in a quiet space where you can think deeply and get clear on your intentions (your guiding principles rooted in the present). Start with a simple list of your current reasons for wanting to go to grad school. Whether you are just starting to think about whether you should attend or it's a decision several years in the making, take a few moments to jot down every reason for going that you have ever had. You'll use it again later in this stage.
Next, explore your values and the vision you have for yourself and your impact on the world. If you're wondering how to uncover what they might be, start with these questions:
If I could discover a solution to any social cause or issue, which one would it be and why?
What role do I want to have in bringing this solution to life and why?
What kind of community do I want to be part of and why?
When I think about what is important to me, what comes to mind?
How does what's important to me affect how I spend my money? What about my time?
How does the way others see me affect what I do or don't want to do in the world?
Which attributes do I want to be known for and why?
Now take a look at your initial "reasons to attend grad school" list. Are your reasons for going to grad school aligned with your values? Do they reflect the vision you have for yourself and your impact on the world? How might going to graduate school help you live out your vision?
While we're focusing on how this can help you choose a program, having a clear vision or intention can help you evaluate your progress and keep you grounded when the application process or school itself gets tough.
II. Identify what you need in a program (your "what")
After getting clear about your "why" spend some time identifying your "what": the needs you have for ensuring graduate school works for you professionally and financially.
Career and professional goals: What careers am I interested in and how do I prepare for them?
Am I looking to make a career change or go deeper in my current field?
What am I good at? What would I like to be good at and why?
Who has a career you admire? What do you like about their work?
When friends and family come to me for help, they ask for _____________.
The job (volunteer position, community group, college organization) in which I felt most comfortable and "at home" was _______ because _______.
Finances: What is my financial health and how will it change during grad school? 
How well do I manage my money?
Do I worry about money? To what degree?
What essential items, luxuries, and experiences do I place the highest monetary value on? Which, if any, am I willing to give up?
How will I manage the financial commitment involved in going to grad school?
Time: How will I fit graduate studies into my life?
Will I need to work full-time while I study? Will the grad program I want to pursue afford me the chance to work at the same time?
What other responsibilities do I have that require my time?
In what areas of my life do I waste the most time?
Which chores and responsibilities do I put off the most? What changes will I need to make in order to manage my time effectively?
Support and structure: What do I need in a community?
What kind of people do I want to be around and why?
How do I learn best?
What was the best classroom experience I've had? The worst?
Consider turning your needs into questions that will help you evaluate programs.
III. Explore the opportunities and support that are available (your "how")
Given your goals, needs, and motivations, it gets a bit easier to identify schools and programs that will be a good fit. Here are a few strategies to consider:
Schedule informational interviews: Identify people whose careers you admire to learn more about how graduate school helped them, if at all. What degrees did they pursue and why? If you already know what school/program you'd like to enroll in, reach out to alumni (ask the admissions office to put you in touch or use LinkedIn) and chat with them and about their experiences, using your needs and motivations to help you craft questions.
Review school websites: You'll get the important "at a glance" information such as program details, average class size, and typical careers that graduates move into once they have completed the program. Also check out reviews from current and former students, and set up a Google alert to find out the latest and greatest news from each campus.
Attend an Idealist grad fair: Every year we go around the country introducing potential students to graduate programs in the public good (we're launching two virtual fairs this year so even more people can attend!). During these fairs, you can speak directly to admissions counselors, gather informational materials, and assess how each program presents itself to prospective candidates. You may even want to jot down an informal compare/contrast chart for the programs represented at the fair.
Put it all together
Once you've gone through the three stages of grad school research, put your findings together by completing the following sentences:
When it comes to my career and my impact on the world I'd like to (e.g. see an end to poverty by using my passion for coaching to support women who want to launch businesses)...
Graduate school can help me with this by (e.g. equipping me with the tools I need to navigate organizations doing this work and to be an effective coach and leader)...
To thrive in graduate school I'll need (e.g. a flexible schedule so I can continue to take care of my two children and work so I can attend without taking on too much debt)...
I foresee the following challenges in attending graduate school (e.g. balancing work, childcare, and time)...
To help me tackle these challenges and learn about opportunities, I will (e.g. seek out programs that have flexible schedules and students who share my situation and programs that have an emphasis on global leadership)...
Throughout the Summer, we'll be taking a deeper dive and sharing more resources to guide you through researching graduate schools and assessing your decision. With each topic that you explore, we hope you gain more confidence in discovering how you will approach this major life decision!


By Victoria Crispo