4 Ways to Find Funding for Your Career Change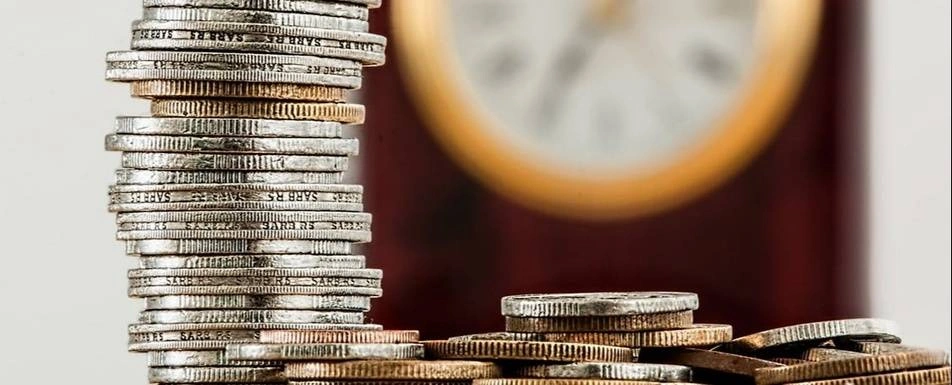 Many of us reach a point when we realize our current role is no longer what we expected. Perhaps you work in a stable, financially satisfying job, but feel that you've missed out on your opportunity to make an impact. For example, you may be working in the private sector, but are dreaming about a role in wildlife conservation, public policy, or direct service.
You may have noticed that many social-impact roles require several years of experience. Therefore, some suggest a career change is only possible if you go back to school, start your own nonprofit, or take an internship or entry-level job.
If you tremble at the thought of the financial risks these options might entail, here's some inspiration. Here are four ways to find funding for your career change and gain the skills and experience you'll need to switch to the social-impact sector without breaking the bank.
Apply for a professional fellowship
A professional fellowship is a time-bound, merit-based opportunity that provides funding for a unique work placement, professional training, or self-designed project.
There are number of fellowships designed specifically for those interested in making a sector switch:
The Woodrow Wilson Teaching Fellowships program is for candidates with a background in science, technology, math, or engineering who want to earn a master's degree as well as classroom training. This type of fellowship is a good fit if your ultimate goal is to become a classroom teacher.
The FUSE Corps fellowship offers people with 15+ years in the private sector a one-year opportunity to work with visionary mayors and governors. Many fellows continue on in government, nonprofits, and other high-level social-impact roles.
Plan a sabbatical
Consider taking a sabbatical to pursue a short-term service opportunity; you may even be able to secure funding for your time away. There are a number of short-term fellowships that allow you to contribute to a social cause:
The Peace Corps Response Program provides opportunities for skilled individuals to undertake short-term assignments around the world. The assignments are in impact areas such as community and economic development, information technology, disaster relief, health, and education.
The AmeriCorps VISTA Summer Associate program lasts 8-10 weeks and offers the opportunity to engage with a community in need. The program provides a living allowance and health insurance.
Get paid to gain in-demand skills
There are also a number of funded opportunities to expand your skill set, which can help you become a more competitive job seeker in the social-impact sector:
The University of Chicago administers the Data Science for Social Good Fellowship, a paid, 13-week summer fellowship for people with programming, statistics, or data-analysis skills. Fellows learn about data mining, machine learning, and big data to prepare them for a career in the public sector.
The Organizing and Leadership Academy (TOLA) Fellows program is a paid, four-month academy in the San Francisco Bay area designed to teach community organizing and leadership. Taught by some of the most successful community, business, educational, and political leaders in California, the program includes classroom instruction and case-study review.
Pursue a fully-funded PhD
Many people believe a PhD is only useful for people who wish to work in academia. However, if you enjoy writing and analysis, a PhD can open doors to roles in nonprofits, government, think tanks, and consulting firms, as well as to social-impact roles in the private sector. I often encourage career changers to consider pursuing a PhD for this reason.
Unlike most master's degrees, which typically do not provide funding or scholarships, many PhD programs offer full funding. Full-funding includes a full-tuition scholarship and an annual stipend for three-to-six years.
A fully-funded PhD in sociology can open doors to careers in counseling, advocacy, policy analysis, urban planning, education, criminal justice, program evaluation, and social work. Brown University and New York University are just a few of the universities that offer five-year funding packages to incoming PhD students in sociology.
A fully-funded PhD in public policy or public administration can open doors to careers in government, nonprofits, and research. University of Michigan's Gerald R. Ford School of Public Policy and American University's School of Public Affairs are examples of schools offering generous financial-aid packages to incoming PhD students.
If you pursue a PhD with the goal of landing a position in government, consulting, or the nonprofit sector, be strategic in your program selection and dissertation topic. Speak to as many practitioners in the field as possible for advice on the skills and expertise you'll need to be competitive in that field.
As you can see, there are many types of fellowship opportunities for professional development and graduate school that could support your career change to the social-impact sector.
More on funding your career change
If fellowships have piqued your interest, visit ProFellow.com to browse and bookmark these and more than 800 other funded professional and academic opportunities.
About the Author: Vicki Johnson is a four-time fellow and the founder of ProFellow.com, the leading online platform for information on professional and academic fellowships.