Private | 7 Tips To Consider If You Want A Career In Human Rights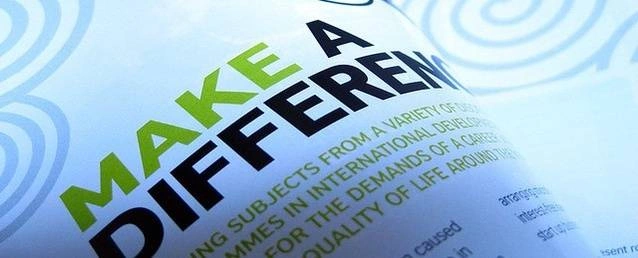 On Friday, we shared a list of opportunities and organizations to explore in human rights, in honor of Human Rights Day. However, breaking into this field can be a bit challenging, so we invited Akhila Kolisetty, a law student and blogger who has worked at various human rights organizations, to share a bit about her journey and experiences.
I first developed a passion for international development and human rights as an undergraduate at Northwestern, where I studied economics and political science. My time studying development economics in London and working with an international access to justice NGO in Geneva hugely influenced my worldview, convincing me to work at the intersection of access to legal services and women's rights in the global South. After graduation, I chose to work at a civil rights law firm and also to fundraise for a start-up NGO in Afghanistan that sought to open legal aid clinics promoting rule of law and women's rights throughout the country.
Having spoken with women and girls in Washington D.C., Afghanistan, and Bangladesh, I've noticed the interrelated nature of poverty and violence against women and the impact a passionate legal advocate can have on the lives of the poor. And yet, legal services work remains underfunded in the international development realm. This interest has eventually led me to law school, where I'm hoping to develop the skills to be a better human rights advocate not only through fundraising and running an NGO, but through direct representation of the poor – especially women, girls, and refugees.
Is a career in international human rights for you?
Getting into international human rights can be a challenge; it is a difficult field to enter and can be especially competitive, particularly in today's economy. In addition, there are many things to consider: how willing are you to travel abroad, live away from your family and friends, acclimate to a completely new and unfamiliar environment, and sometimes live in rough environments? The more flexible you are, and the more passionate you are about living abroad and learning from poor communities, the better chance you'll have to breaking into this field. Here are a few tips to help you get started.
1. Volunteer and intern as much as possible
Unpaid internships are essentially a requirement to get into the development and human rights field. Check out a start-up social enterprise's website and email them offering to contribute something: a social media presence, website development, event planning or grant writing. These things can go a long way for a small NGO! In fact, small organizations can actually be more receptive to your help, and more willing to give you a significant role than large NGOs. At the same time, internships with well-established NGOs can be vital in giving you credibility and valuable experience. Try everything you can to gain experience, skills, references, and a strong sense of what work setting you thrive in.
2. Learn and think critically about development and human rights.
If you're just starting out in international human rights work, educate yourself! Even if you're not majoring in international relations, development studies, human rights, or a related subject, you can still learn by reading relevant books (check out works by Bill Easterly, Paul Collier, Dambisa Moyo, and Amartya Sen – among many others) and useful development and human rights blogs (such as A View From the Cave, Chris Blattman, and How Matters). More than anything, I think it's valuable to think critically about your involvement in international human rights, and about how you can realistically contribute and best make an impact as an outsider in this work.
3. Study or intern abroad as an undergraduate, and learn other languages.
Studying and interning abroad can give you critical "field" or in-country experience that can help you get your first international human rights job. Studying or working abroad can give you a much better sense of the issues facing the country or region you live in, and can also impart valuable language skills. Knowing another language and having the ability to speak thoughtfully about the politics and economics of a region can be a real asset. Spending time abroad will also give you key contacts; maintaining these contacts can help you find a job down the road, or perhaps even apply for programs such as the Fulbright, which allow you to devise your own research project.
4. Learn concrete skills relevant to NGO management.
Most NGOs appreciate skills such as grant writing, fundraising, research and writing, communications, program implementation, and monitoring and evaluation. If you can develop concrete skills in writing grants, hosting fundraising events, researching and writing human rights reports, or marketing organizations effectively through web design and social media, you will be able to contribute concretely to the needs of most non-profit organizations. Learning valuable skills in school – such as strong writing, research, and economic analysis – can also be very useful.
5. Blog, write, and engage in social media.
Personal branding can be useful in the development and human rights field. Starting a blog and contributing your thoughts on human rights and social justice work can be a useful exercise in honing your knowledge, increasing your awareness and understanding of key issues facing your field, and also getting your voice heard. Combining blogging with social media such as Twitter can be extremely useful in making connections that can eventually lead to a job, considering the importance of networking.
6. Have a specific goal if possible, but also be flexible.
Focusing on a specific subject matter area – such as women's rights, environmental justice, refugee rights, economic development, or post-conflict reconstruction – can be helpful, although it is not necessary. Having an area of focus, however, can allow you to develop particular expertise and knowledge in one area. At the same time, flexibility can go a long way. If you're willing to take on a lower salary or relocate to a new country or city, for instance, you'll have a lot more opportunities available to you.
7. Consider graduate school, but be careful about the cost.
I chose to go to law school because of my particular passion for the intersection of law, human rights, and development and my desire to learn direct client representation. A Master's in International Affairs, an MPP, or even a Ph.D. from a top school can also be helpful in breaking into the field. However, many graduate degrees are extremely expensive, and you should consider carefully whether the degree will be worth the cost.
Ultimately, a career in international human rights can be incredible; it is deeply inspiring and energizing to see grassroots movements, the positive impact of aid and development, and small victories that add up to broader social change and justice. At the same time, it can be truly frustrating and challenging, with constant international travel, time away from family and friends, and the seemingly slow pace of change you want to see happen. Following these tips will help you break into the field – but it's up to you to decide whether this is the right path for you, and the right way to make an impact!
About The Author
|
Akhila Kolisetty is a first year student at Harvard Law School and a graduate of Northwestern University. She has worked with human rights and legal non-profits in Washington D.C., Chicago, Bangladesh, and Afghanistan, and is passionate about issues of gender-based violence, access to justice, and rule of law.