How to Advance in Your Social-Impact Career—Without Changing Jobs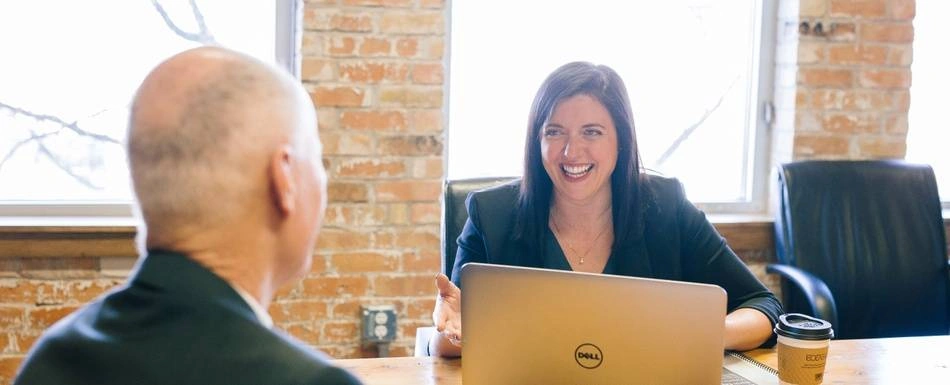 The potential to learn and grow at work is one of the primary drivers of job satisfaction. Sure, getting a raise doesn't hurt either, but what do you if you don't see a way forward in your career? You might think you need to make a drastic change; however, staying with your current organization could be the best way to find more fulfilling work. 
MovingWorlds helps working professionals grow their careers by engaging in social-impact projects around the world. Our work has taught us that sometimes, the best growth opportunity is the one that nobody has thought to create yet. Indeed, identifying a potential new impact program, service, or product within your current organization could be the best way to continue to grow professionally without making a drastic—and more intimidating—change.
Nicole's story
Through MovingWorlds, I worked closely with a wonderful woman named Nicole. She saw a massive fundraising opportunity to start engaging high school and college students at her national cancer research nonprofit. She took a risk, mobilized a pilot program, and then got executive support to scale up the new program. The program worked, and it needed a leader. She was the obvious choice and so a new role was created, and she a promotion in the process.
And Nicole is not alone in making these types of evolutions. For people that successfully make career strides while staying in their current organizations, the following three steps offer a framework to create change within your organization—and advance your career in the process.
Step #1: Find an idea through human-centered design (HCD)
Identify a group of stakeholders that represent your organization, beneficiaries, and strategic partners. Then work with them through the proven human-centered design framework to identify an issue that needs solving. Finally, it's time to ideate solutions and test them to find one that will work.
HCD has three main stages:
Inspiration. Spend time with your stakeholders to identify a real problem. Before proposing a final design for her fundraising program, Nicole spent time talking to students asking them what they wanted. She found that the students each wanted to put on their own events to mobilize their own schools.
Ideation. Come up with different ideas, the prototype and test them as quickly as possible. By also networking with other stakeholders, like the leaders at her organization and school districts, Nicole created a pilot training program for youth. She quickly learned they wanted to support each other—but also wanted to compete with each other. She used these ideas to connect student leaders from across different fundraising teams to train and support each other, but also created incentives to fuel the competitive spirit that was already between them.
Implementation. Take your most realistic prototype from the ideation stage and determine how to grow it. This will likely require aligning necessary stakeholders, building systems infrastructure, and gathering resources. After running her pilot program, Nicole knew that her idea was scalable—she just needed higher-level support to make it happen. She was able to gain backing from the management at her organization to train more staff and expand the corps of youth volunteers. 
Pro Tip: Be careful to avoid falling into a common trap. We often find people get so attached to an idea (like a smartphone app or a certain type of event) that they forget what the problem is and who the target audience is. Staying set on one idea often results in a failed product or initiative. Keeping stakeholders involved in the design process will help you develop a true solution that will make a lasting impact.
Step #2: Mobilize your stakeholders and navigate the naysayers
You've found your problem and used HCD to create a program that will solve it. Now, go back to your stakeholders and make sure you have a clear value proposition for each audience you'll be working with. Be prepared to answer "What's in it for me?" for everyone involved. Focus on building trust.
Some people might try and block your idea or even politik to take over ownership. In our 5-Step Guide to Scale Social Impact Programs, we recommend working with a mentor, sponsor, or other stakeholder to brainstorm your path to success. This will include identifying who might object, why they might object, and how to win them over, increasing the likelihood for widespread support. You should:
Create a list of all the key players that are most likely to resist your idea (both internal and external).
Then try and brainstorm all the reasons why they might object.
Next, list out their own priorities and goals.
Now, put yourself in their shoes and list out how your idea can help them accomplish their priorities (if you're not sure, go back a step to spend more time in the HCD phase).
Step #3: Build the case for your leadership
Now that you know your problem, your stakeholders, and have created a plan of action, it's time to build the case for leadership support. To do this, you'll need to think like a social intrapreneur. Paint the vision for a bigger future, but close with an easy-to-execute pilot. You'll have to put on your sales hat and be ready to ask questions when they say it won't work. 
Joan Michelson, host of Green Connections Radio, has some excellent advice for internal pitching: "Walk into your pitch meeting with solid metrics to justify it, make the business case. Use (their) metrics to show why it's needed, what you plan to accomplish, and how you will measure the outcomes."
Change is hard, and even scary, but it's necessary. Following the three steps above will help you to not only make a bigger impact within your organization, but it will help you to unlock your own career potential, too.
***
Mark Horoszowski is the CEO and cofounder of MovingWorlds, a social enterprise that operates leadership development, career growth, and social impact programs for individuals as well as global corporations.