Considering a move into fundraising, but unsure of how to break into the field or where that career path will lead? Anna Baum, Director of Fund Development for the L.A. Trust for Children's Health, discusses her journey and shares some advice for aspiring fundraisers.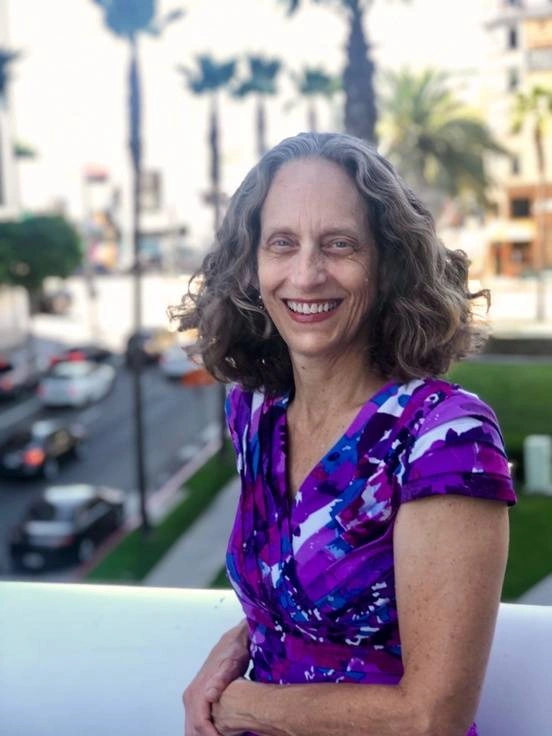 What is your background, and how did you get into the fundraising field?
My background is in writing and social work, and my entry into fundraising was serendipitous. I was a domestic violence advocate, and found my way into grant writing through an artists grant I wrote that funded a theatre project with survivors of domestic violence. On the strength of that success, I applied to an opening for a grants manager at Center Theatre Group (a regional theatre in downtown Los Angeles), and spent four years there, eventually overseeing institutional giving. 
Meanwhile, I was volunteering at a social services agency, facilitating a women's domestic violence support group. A few years later, that agency invited me to lead their fundraising efforts, and I spent nearly nine years there building an integrated development and communications department. From there I did some consulting and major gifts work for international organizations, and about a year ago took a Director of Fund Development position at the L.A. Trust for Children's Health. We work in the highest-need schools of the Los Angeles Unified School District (LAUSD), and our mission is to improve student health and increase readiness to learn through healthcare access, advocacy, and programs.
What are some specific aspects of your job with the L.A. Trust?
I oversee development and communications. We have a small, very strong team that raises $3 million annually. It's an exciting time to be here, as the organization is in a period of rapid growth. The executive director, Maryjane Puffer, has grown the L.A. Trust from a staff of one to now 18 over an eight-year period. 
The infrastructure is just catching up with that growth, and most of my time is spent building. For instance, the majority of funding has been through grants and contracts, and there was little need for a donor database. We've just completed the process of selecting one and migrating data; now we're building it out for optimal use. We're also developing our first communications strategic plan, new donor solicitation materials, and the organization's first annual report.
What is it like working for a growing organization?
It's a lot of fun. It's dynamic both in terms of expanding the vision, and for team members on a personal level. When opportunities to serve and grow come fast and furious, we need to stay flexible, alert, and compassionate with those around us—it calls on us to bring our best selves to work each day. 
Everyone is invited to bring their initiative and creativity to solving the many issues that arise on a daily basis, whether developing a new mental health program, researching the best platform for us to manage a grant together, or setting up liaisons with the schools we serve. Because the need is so acute for services among LAUSD students, there's always the search for how we can best engage and serve. This really brings out our strength and teamwork, both from staff and board. 
The terms "development" and "fundraising" are used interchangeably sometimes. Is there a difference?
There may be a lot of opinions about this. For me, "development" is a broader and more accurate term for what most of us do. It includes revenue streams outside of fundraising, such as an online store, or having expert staff travel as paid consultants. It also emphasizes growth, which is what most fundraisers are aiming to do: develop the constituent base of donors, volunteers, board members, and other supporters. 
Corporate partnerships are better described by the term "development" as well, because the relationship is about raising visibility and opportunities for both partners, not just funding. Most importantly, we develop relationships with people and organizations whose interests align with the nonprofit we represent. The relationships themselves are the resources (for both parties). Funds raised are one of the byproducts of those relationships. 
On the other hand, in Los Angeles, when a person says they work "in development," it could mean they work in film and tv production—sometimes using "fundraising" avoids confusion!
What are the different areas of fundraising that jobseekers can consider? 
Fundraising takes endless forms. I see so many parents these days doing amazing, creative activities to raise money for their children's schools—very successfully, with no prior experience. As you explore the profession, you can look at grant writing if you like research and writing; donor relations if you enjoy getting to know people; corporate giving if you enjoy partnering on strategic projects; or events if you like party planning or production. If you prefer online research, you might enjoy donor research. Social media savvy and strategic communications are also integral to development. 
I encourage people to look into careers in development for many reasons. It's a way to work for a mission you're passionate about, without needing an advanced degree, and while still earning a decent living.
How can someone get the experience needed to get their first job in the field?
I've found a few of my best jobs through volunteering. While you may not land a staff position where you volunteer, the experience, connections, and confidence you gain will likely lead to some open doors. The most important thing is to connect with the mission of the organization. Find an organization whose mission inspires you to get out there and give your heart to their activities. The mission, the leadership, and the staff—inspiration and people—are what make a job joyful, no matter what the challenges.
***
Are you thinking about switching into the development field? Or do you have some advice for potential career-switchers? Tweet at us to let us know.
Lakshmi Hutchinson is a freelance writer with experience in the nonprofit, education, and HR fields. She is particularly interested in issues of educational and workplace equity, and in empowering women to reach their professional goals. She lives in Glendale, California with her husband, twin girls, and tuxedo cat.