How to Create Your Own Professional Website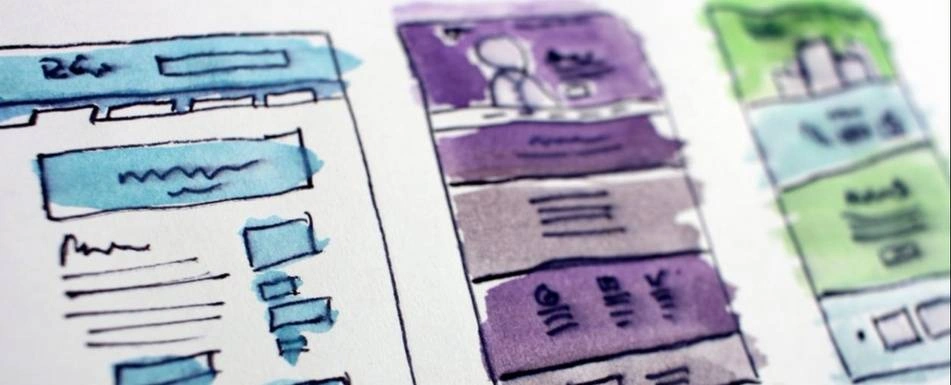 Last month, I shared with you the top five reasons why you need a website and how to take full advantage of having one once you're all set up.
In this piece, you'll learn how to actually create a website of your own.
Know your "why?"
Having your own site will allow you to introduce yourself on your own terms, share your experience, POV, and expertise, and to continuously network. Now that you recognize how you can use your site, you need to get clear on why you want one.
There are any number of reasons why having a site may make sense for you, but in order for it to be relevant and serve your intended purpose, you're going to need a goal.
Here are some examples of goals you may have in mind for your site:
Whatever your goal may be, it will help to guide what content you publish, as well as help visitors understand what your site is about and if it's for them.
Website platforms
There are some great platforms out there—WordPress, Squarespace, and Wix are just a few names you may have heard already—for building and maintaining your own site. Here's what you need to know about each one:
WordPress
Squarespace
Pro Tip: The platform may not be free, but you can sign up for a 14-day free trial to help you figure out if you like it.
Wix
For the newbie
Choosing one of these platforms will depend on the purpose of your site, how much time and energy you want to put into it, and your budget. If you're new to site building and want to start simple, test the waters with a free option like Wordpress.com, Wix, or even the 14-day free Squarespace trial. You won't be able to customize templates or have a custom domain name, but you will be able to create an easy-to-navigate, nice-looking site with ease.
If you're more tech savvy...
Depending on the degree of control you want over your site and how important customization is to you, it'll be worth your while to do some additional research into different platforms, features, and pricing so that you can make an informed decision given your specific goal.
Pro tip: If you decide to get your own domain, choose a website address, or URL, that's straightforward and related to your name.
What should be on your website?
Once you're clear about why you want a site, your next task is to decide what will live there. You don't need to be elaborate with your content and layout; on the contrary, having a clear, simple website will be the best place to start, and over time, you can add more bells and whistles.
Begin by sharing your professional bio as well as links to your social media accounts. If you choose to have a one-page site, your bio will be on the homepage with the rest of your content. Include links to your social media accounts by using icons in your site's navigation, as well as hyperlinked text at the end of your bio.
Depending on your ultimate goal, you can then add additional pages to feature more content. For example, if you want your site to catch the eye of recruiters and potential employers, you will want to publish your resume as a web page and/or a downloadable PDF.
If you're trying to move into a new career or industry, highlight your interest by linking to relevant articles, blog posts, or papers. Do also include a sentence or two describing what each piece is about.
If you're sharing content produced by others, you can have a page called "Articles of Interest" or "What I'm Reading" and proceed to list articles with hyperlinks and perhaps a sentence explaining what you think is most interesting about each piece. The point is to show, not just tell, that you've nurtured a genuine interest and want to share it with your audience.
The sky is the limit when it comes to what you can put on your site. That's why having a clear goal matters: it'll ensure that your website has direction, as well as a valuable user experience for all of your visitors.
Share, share, share
Once you're ready to start sharing your site, make sure you have your URL in your email signature (an easy way to start getting your website in front of your personal and professional network).
All social media platforms have a placeholder for a site address in the profile/bio section, so be sure to include a link there as well. On your resume, you can include your full site URL at the top, where you list your name and contact information.
To spread the word, send your site to your family and friends, inviting them to have a look and share feedback. You could also email past professors, coworkers, and managers and ask them to share your site with anyone who may be interested in what you're working on or what you have to offer.
Whichever platform land on, remember that building your site is a process. You'll be updating, adding, and removing content over time. Just remember to aim for action and progress over perfection, so that you have something you can share.
Did you enjoy this post? There's plenty more where this came from! Subscribe here for updates.