How to Nail Your Next Phone Interview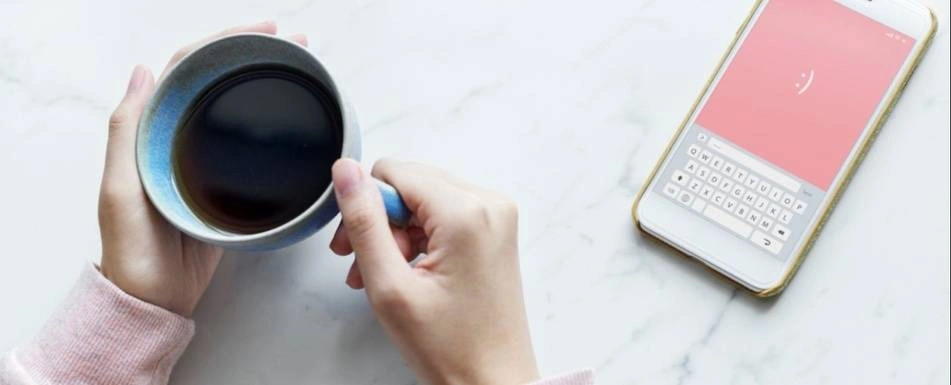 If you're the kind who likes to meet someone face to face, the prospect of a phone interview can be quite nerve-wracking. You can't see the facial expressions of your interviewer to know how you're doing, you can't show your enthusiasm through body language, and a bad connection can impede your ability to be at your best. Yet phone interviews, at least in the early stages of a job search when it might be a screening call, are quite common.
Even small changes in how you prepare for a phone interview can impact how the potential employer "sees" you. Take advantage of the invisibility of a phone interview by learning how to connect authentically and by creating a physical space for your interview that gives you the confidence you need to make a great first impression.
Practice ways to connect over the phone
As you prepare for your phone interview, you may worry that you'll have trouble genuinely connecting or authentically sharing your enthusiasm for the role.
However, research by Michael Kraus at the Yale University School of Management on how we understand others' emotions shows this to be an empty concern; in fact, he found that voice-only interactions were a more accurate way to understand someone's emotional state than audio and video combined. So if you're not already excited about the job, find something to love about it so your enthusiasm is real.
To connect successfully with your interviewer, try the following:
Focus only on the conversation. It will be obvious to the interviewer if you're multitasking, so avoid sitting in a place where your entire to-do list is front and center. Log out of your email and disable other alerts that might chime during your call.
Pay attention to your interview's inflection and modulate your own tone in response; those who speak with a lower, steadier vocal pitch are perceived to be more confident.
Breathe from your diaphragm in order to control interview anxiety and calm your blood pressure.
Don't be afraid to use silence. When you get a tough question, it's okay to say "Great question, let me think about that…" This shows that you've understood the question and that an answer is coming while allowing you to collect your thoughts. After you've taken a few seconds to frame a response, jump on in.
Conduct your interview in an energizing space
Ever tried to have an important phone conversation in a parked car, in your work cubicle, or when your children are right outside your home office door? These settings offer too many distractions and will likely impact how you show up for an interview.
Instead, conduct your phone interview in a place where:
You have sufficient space to both sit and stand (and even strike a power pose) during the call.
You have full privacy so you can speak at a normal volume rather than in hushed tones or over the din of background noise.
You can speak with the actual phone or a headset, not a speakerphone.
You've confirmed that you will have good cell phone service or wifi (if needed).
Other ways to craft your space—and build your confidence—can be implemented if you have the time. Have on the desk or wall in front of you some artifacts from former jobs or work deliverables that remind you of how much you've accomplished in your career to date. For example, if you worked overseas, have something with you that reminds you of that time, place or project. If you do visual work such as graphic design, keep your portfolio handy. Even though you can't physically share these items with your interviewer, they may remind you of a time when you overcame a challenge or learned something new.
Use written notes to build connection
Perhaps the biggest advantage of a phone interview is that you can have notes handy. But be sure that you don't let them overtake your authentic way of speaking and relating to others.
You should have at least a few questions you'd like to ask the interviewer. You needn't have the perfectly worded question in front of you; this might sound rehearsed to the interviewer. Rather, writing down "work culture", "flexibility", and "travel" might be sufficient queues to remind you of your questions. Practice asking them naturally ahead of the interview. Once you ask them "live", then listen carefully so you can remember the essence of the interviewer's response. Jot down a few words, and then move on. You can revisit your notes later to flesh out any important details.
In a time when video and face-to-face communication are common, it's easy to think that a phone interview is suboptimal. However, with a few intentional actions, your interview experience can be the perfect start to an engaging conversation with your future employer.
Did you enjoy this post? There's plenty more where this came from! Subscribe here for updates.