How to Use Social Media to Find Your Dream Job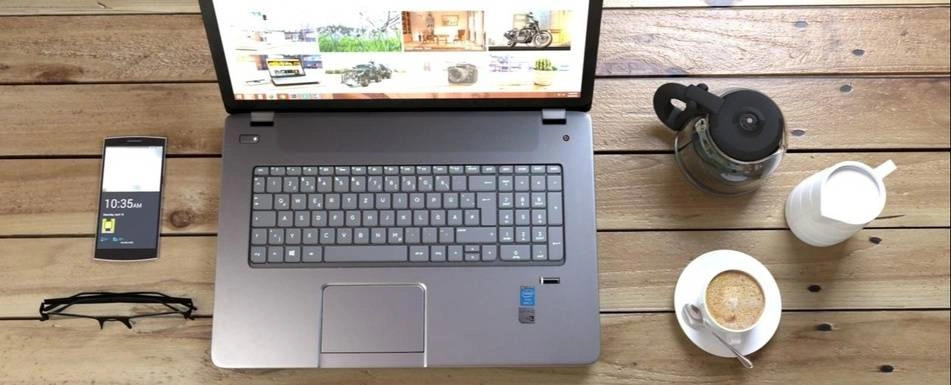 Maybe you are looking for a job in a different state, or perhaps you are trying to break into nonprofits after a career in another field. Whatever the end goal, searching for a job in an area where you have little to no existing network can be tough.
But with a little research and some thought about how you want to present yourself online, your dream job could be just a keystroke away.
Here are some tips for how to best use social media to broaden your network and find a job.
1. Don't get overwhelmed
You don't need to be on every social media platform or career networking website, says Emily Miethner, Founder and CEO of the career networking site Find Spark, and an expert on digital networking for millennials. She suggests picking two or three, and focusing on the apps that you actually enjoy using. If you already tweet every day or obsessively check Facebook, stick with those.
She also suggests focusing on where people in your chosen field spend most of their time. If you are looking for a job in graphics, design, or photography then Instagram and Snapchat are probably your best bets. If you have a specific organization you want to work for, do some research to determine which platforms they're most active on, and meet them where they're already working.
2. Join a Facebook networking group
On Facebook, you can find a group for practically everything. And that includes networking for future jobs. A good place to start is to join a group of fellow college or graduate school alumni, or if you were in a sorority or fraternity, check to see if they have an active Facebook group.
If you don't fit into any of the groups listed about, try a more general, national networking group like Young Nonprofit Professionals for nonprofit specific networking or The Professional Networking and Career Advice group. Narrow your search by searching for local groups. Many cities have Young Nonprofit Professional chapters, career networking groups, and identity-based groups.
You may also want to filter your search by focusing on a particular issue or field. Join a group that cares about environmental justice or a one for social workers, for example. Just type your interest into Facebook's search bar and see what comes up. Once you join, don't be shy, but do be sure to observe the conversation, commenting, and post etiquette in the group before you jump in and participate. Once you've observed for a bit, and engaged with posts and comments shared by other members of the group, challenge yourself to become more active in the conversation; reach out to people in the group you admire, post questions, or share advice. You never know who may turn out to be a valuable connection.
3. Snapchat your peers
Though Emily says that Snapchat is a bit uncharted as far as job hunting goes, it shouldn't be discounted. If you use the app to stay connected with friends, peers in your field, or fellow alumni, try sending some job-related snaps every now and then. Snap a photo of a project you just completed, an award you received, or a work event you attended, and see how they're received by your network.
"Networking doesn't just have to be done with people above you," Emily points out. "If your peers are seeing it, they can connect you to career opportunities."
Emily says she's even heard of people purchasing geofilters that say "Hire Me." Though, that of course depends on how bold you want to be in your job hunt.
4. Tweet at your role models
Twitter makes almost everyone accessible. You can follow the trajectory of individuals you look up to, directors of your favorite nonprofits, or career gurus. You can tweet to them and introduce yourself—just make sure you're not asking for something and that you're simply saying "hi, I admire your work!"
Emily suggests spending time following and learning about the folks you admire. Read what they post, consider who they follow, and pay attention to how formal or informal their tweets are. Then, when you see an article, video, or something else you think they might be interested in, share it with them.
"There's never a bad time to just reach out to say you admire their career path and would love to chat further if possible," she added.
If you're looking for some career experts to follow on Twitter, check out this list of the 12 people to follow on Twitter for information about careers and networking.
5. Engage online with nonprofits
If you are passionate about a social justice issue, or interested in specific organizations, make sure to follow their channels and look out for opportunities for involvement. If an organization is working on a particular local or federal campaign, they might want to hear from people like you.
Maybe an organization wants people to share their stories about how they are impacted by a specific issue, giving you the perfect chance to reach out. Perhaps an organization is holding a Twitter chat, allowing you the opportunity to chat directly with leadership. Keep yourself informed of the organization's campaigns and get involved whenever you can.
Staying tuned to social media channels can also help keep you in the know about job openings, volunteer opportunities, or upcoming events. Do some research to determine where your dream organization usually posts that sort of information, and be sure to keep your eyes peeled.
The Internet makes it easier than ever before to network for your career. Check out 7 Unexpected Ways Job Seekers Can Use Social Media in the Job Search and 7 Tips To Up Your Digital Networking Game, right here on Idealist Careers for even more tips.
About the Author | Samantha Fredrickson has worked in communications and nonprofit advocacy for more than a decade. She has spent much of her career advocating for the rights of vulnerable populations. She has degrees from the University of Nevada, Reno and New York Law School.